Actor Emeka Okoye involved in ghastly accident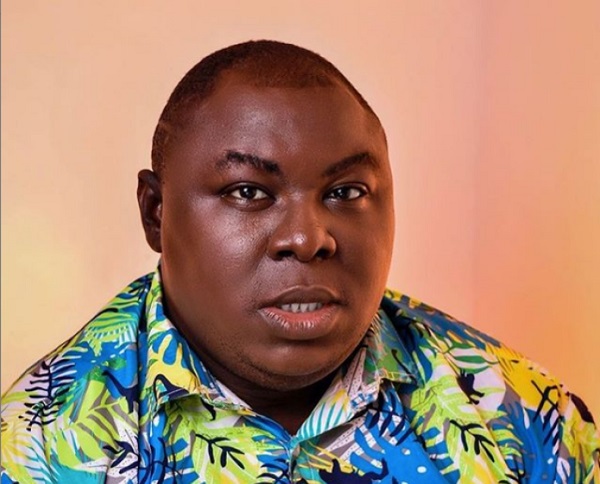 Actor Emeka Okoye has been involved in a ghastly accident.
On Tuesday, November 1, the Jenifa's Dairy actor who survived the collision shared this via Instagram.
Emeka, who also shared a photo of his bandaged head, thanked God for allowing him to survive the collision.
He wrote: "Thank you lord for saving my life on the 31st October 2022 from a very serious accident. I saw death , but you God showed up me. Road is so bad. Oh God. Lagos Roads in bad shape, yet No public call for action. I shall be Alive to fulfill my destiny. Happy new month. Pls get your PVC. #this country must be fixed. Or else. No hope."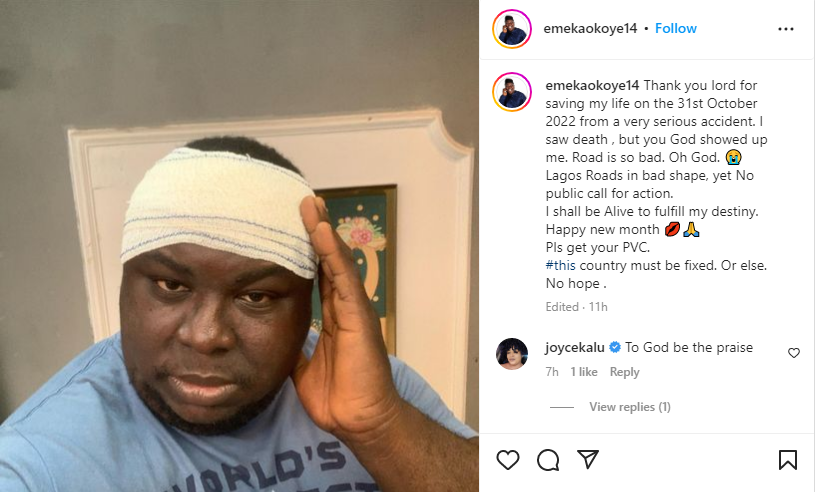 Fellow celebrities and fans wished him a quick recovery in the comment section of the post.
Emeka Okoye has been featured in several moves like Omo Ghetto The Saga, Something Fishy, A Mother's State and Waiting for Love.