VIDEO: Moment Gunmen attack Senator Ifeanyi Ubah, kill Aides and Police Escorts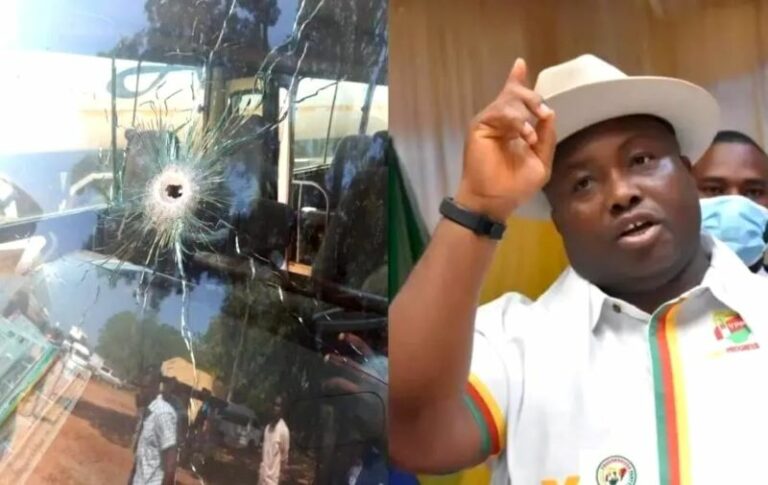 Ifeanyi Ubah, the senator for Anambra South Senatorial District in the National Assembly, was attacked, and the moment was captured on video.
Ubah was reportedly attacked on Sunday in Anambra State along the Enugwu-Ukwu road. The lawmaker's convoy was ambushed by heavily armed gunmen, who started shooting at his vehicles.
According to a witness to the incident, the Ubah managed to flee the scene despite being attacked by the gunmen and possibly suffering injuries.
According to the reports, some of his assistants—including some police officers—were killed in the assault.
The attack on the convoy was captured on video, and the popular clips showed no less than three people—including a security detail—covered in blood and appearing dead.
SEE VIDEO BELOW