There were times I wanted to give up- Lasisi Elenu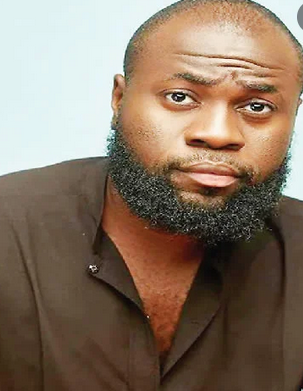 Popular online comedian and actor, Nosa Afolabi a.k.a Lasisi Elenu has stated that God's grace kept him going when he wanted to give up.
Speaking in an interview with The Entertainment Reporter, the bearded entertainer said:" Yes, there were times I wanted to give up. The most successful minds on earth have all experienced breaking points where they have gotten to their thresholds that they just want to give up. The grace of God and my talent was able to keep me going".
Asked how he is able to play diverse roles in his skits, Lasisi said:"It is what is expected of someone who is an entertainer, being able to have a lot of diversity in what you do. That says a lot about the talent you claim to possess. For me it's a gift I have and I don't take it for granted. I am excited I am able to switch characters, portray them and play them extremely well".
Lasisi who is fond of playing the role of a Pastor in his Sunday skits, noted that he knows there is a difference between blasphemy and being comical.
"I do a lot of research before I put out content. I know the difference between blasphemy and being comical. They are two different things. The stories I tell as a pastor, if you watch them, they are not stories that will hurt people's feelings. I won't say I am out of line in playing those characters".
The versatile comedian also noted that the role skit makers' play should not be undermined.
"It's great, it's amazing and it should not be undermined or belittled in any way because it takes a lot of creativity to get these things done. It takes a lot of thinking, a lot of hard work, a lot of thought goes into making skits. Not anyone can wake and start making videos. You might think it's easy but if you do it up to five times, you would see that it takes a toll on you. A lot of them have been able to successfully do this. Relieving stress that is the aim of skit makers and I am happy people are able to understand that".lAS