Hollywood writers begin strike today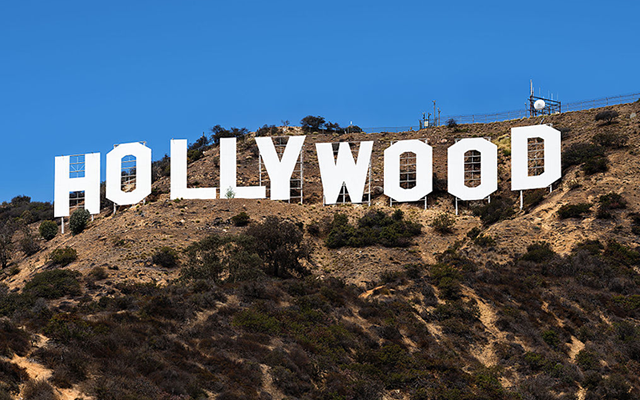 Thousands of Hollywood television and film writers will go on strike on Tuesday, according to their union, after talks with studios and streaming services over pay and other terms fell through.
Late-night shows may be halted immediately, and television series and films scheduled for release later this year and beyond may face significant delays.
Writers Guild of America board members "acting upon the authority granted to them by their memberships, have voted unanimously to call a strike," the organization tweeted.
Studios' responses to its demands had been "wholly insufficient given the existential crisis writers are facing," the writers' union said.
It came after the Alliance of Motion Picture and Television Producers (AMPTP), representing studios including Disney and Netflix, said in a statement that negotiations "concluded without an agreement."
The last time Hollywood writers laid down their pens and keyboards, in 2007, the strike lasted for 100 days, costing the Los Angeles entertainment industry around $2 billion.
This time, the two sides are clashing as writers demand higher pay and a greater share of profits from the boom in streaming, while studios say they must cut costs due to economic pressures.
The WGA accused studios of seeking to create a "gig economy," in which writing would be "an entirely freelance profession."
The AMPTP said it had offered a "comprehensive package proposal" including higher pay for writers.
But it was unwilling to improve that offer further "because of the magnitude of other proposals still on the table that the Guild continues to insist upon."
Writers say it is becoming impossible to earn a living, as salaries have flatlined or declined after inflation, even as employers reap profits and fatten executives' paychecks.
More writers than ever are working at the union-mandated minimum wage, while shows hire fewer people to script ever-shorter series.
The AMPTP statement said WGA demands for "mandatory staffing" that would require studios to hire a set number of writers "for a specified period of time, whether needed or not" was a major sticking point.
Another key issue on the table is reworking the formula that calculates how writers are paid for streaming shows, which often remain on platforms like Netflix years after they were written.
For decades, writers have been paid "residuals" from each reuse of their material, such as television reruns or DVD sales.
With streaming, writers simply get a fixed annual payout — even if their work generates a smash hit like "Bridgerton" or "Stranger Things," streamed by hundreds of millions of viewers around the world.
"These amounts remain far too low for the global reuse of WGA-covered programming on these massive services," says the guild.
The negotiations will "determine how we are financially compensated by streamers," not just now but well into the future, one Los Angeles-based TV writer told AFP.
The WGA also wants to address the future impact of artificial intelligence on writing.
The AMPTP says that overall residuals paid to writers hit an all-time high of $494 million in 2021.
That was up by almost half, from $333 million, a decade earlier, largely thanks to the boom in writing jobs driven by the explosion of streaming content.
They also dispute suggestions that studios are falsely claiming economic hardship to bolster their negotiation position.
After the spendthrift past few years, when rival streamers chased subscriber growth at any cost, bosses are now under intense pressure from investors to curb spending and deliver profits.
"Do you think that Disney would be laying 7,000 people off for fun?" said a source familiar with the AMPTP's position.
"There's only one [streaming] platform that's profitable right now, and that's Netflix. The movie industry… that's a pretty challenged segment as well."