Election: Lagos deputy gov Obafemi Hamzat sends strong message to MC Oluomo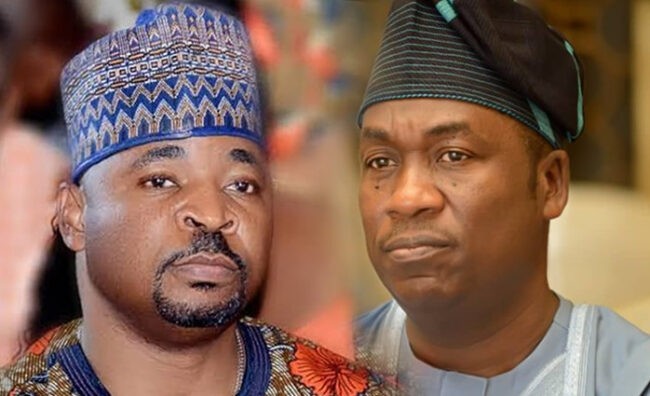 Obafemi Hamzat, the Lagos State Deputy Governor, on Tuesday said that the state's transport union leader Musiliu Akinsanya better known as MC Oluomo must be sanctioned if he is found guilty of breaking the law during the just-concluded elections in the state.
ER recalls that MC Oluomo was accused of threatening the Igbo in Lagos ahead of the March 18 polls. He denied the allegation, saying that he was jokingly referring to an Igbo woman who was in the meeting when he made the statement.
The police also said the transport union leader's statement should be taken as a joke.
Speaking on Channels Television's Sunrise Daily programme, Hamzat said he was not calling for the arrest of anybody but that if MC Oluomo is found to have broken the law he must pay for it.
Hamzat said, "Well, I am not calling for the arrest of anybody, I am not a police officer, I am not a prosecutor, but people will look at the evidence.
"And in the case of MC Oluomo he has actually come out to say that he was referring to a woman, who also come out to say that she has known MC Oluomo for years and that he was referring to her, so I don't know the facts. But people should examine the facts and if in truth he has broken the law, he must pay for it.
"But my point which I want to make is that we all diminish this country when we actually exaggerate what happens. We have an election where you have this number of polling units and you have less than 1 per cent that have a problem and we now make it look like that 1 per cent is more important than the 99 per cent.
"I think that it is just outrageous and we should not diminish our country by saying the election is bad. No, this was a great election. Atrocities were committed and people should pay for that."
Hamzat said the state government has been accommodating all tribes and religions in the state, adding that Lagos is the only state that has other tribes in its state assembly.