Finally, WhiteMoney apologises to Doyin, Victoria Inyama, others, says "I'm sorry"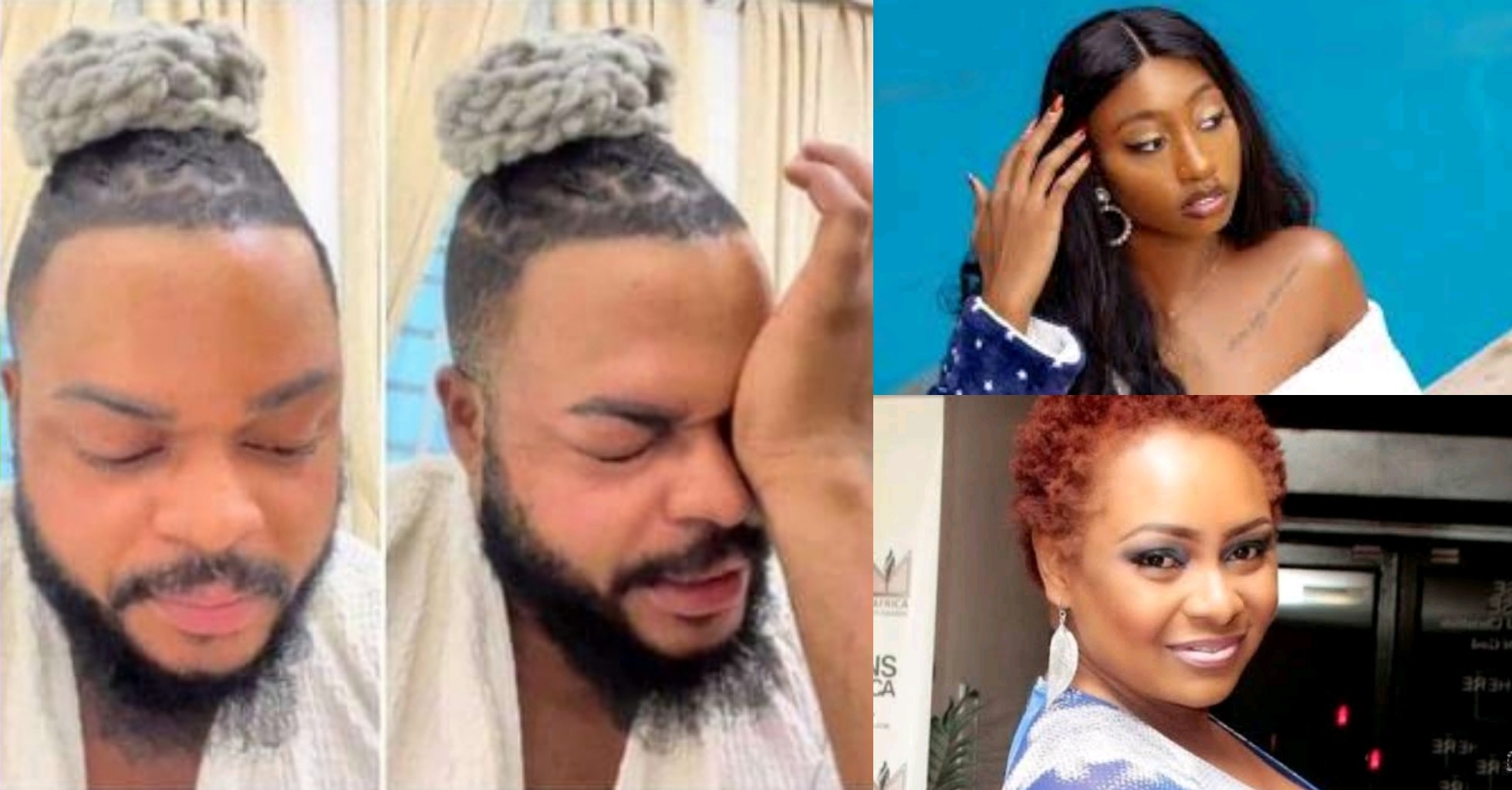 Reality TV personality Whitemoney has since issued an apology on social media for the drama he caused with his junior colleague Doyin and actress Victoria Inyama regarding women.
The controversy began when Whitemoney asserted that as long as a man has money, no woman is out of his league. Doyin disagreed with his take and Victoria Inyama took things a step further by insulting his mother.
The BBNaija star further expressed his displeasure with Doyin on Nedu's The Honest Bunch podcast where he made a controversial "Hook-up" statements that led to him being heavily dragged online.
Whitemoney, feeling remorseful, took to his page on Tuesday, to tender a heartfelt apology to Doyin, Victoria Inyama and every other woman who was offended by his statements.
The Shine Ya Eye winner said he never meant to sound demeaning and his initial video was to motivate the guys. He however added that he should have clarified by saying 'some women' instead of all women.
He explained further that he had already apologised to Victoria Inyama and she also apologised for insulting his mother.
WhiteMoney then went ahead to address the comments he made about Doyin on Nedu's podcast.
The BBNaija star claimed he is sure Doyin only watched the snippets that went viral online and not the full video that was over an hour long. He however noted that even if she did and was offended by his comments, he is genuinely sorry.
He promised he will never talk down on women because he was raised by them and they are a big part of his career.
In his words:
"I will never slander women, I will never talk bad against women, I was raised by women, I love women, my team is filled with women, and I don't have anything against women.
Women have been a major part of my career and I appreciate every single woman in my life that I've come across and yet to come across. So I'm sorry to all the woman who feel insulted, I didn't mean to insult anybody intentionally, I'm not above mistakes, I'm not perfect, thank you very much, let love lead."