Actor Muyiwa Ademola shares grass to grace story as he clocks 52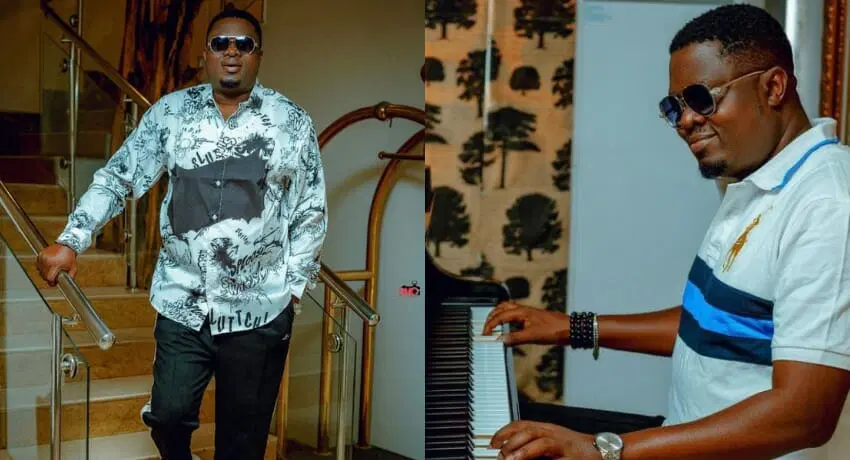 Olumuyiwa Ademola, an award-winning Nollywood actor, filmmaker, and producer, has shared his grass-to-grace story on his social media page to commemorate his 52nd birthday.
Today, January 26th, 2023, the talented actor took his fans down memory lane by reminiscing about his humble beginnings and recounting the events that led to how and where he was raised.
Muyiwa Ademola described growing up in a slum without electricity and having to sleep on the floor in high school because his parents were using the only mattress they could afford.
The actor said he didn't celebrate his birthdays until he was 25 and that the only time he ate chicken was at Christmas or when a chicken naturally died.
Muyiwa Ademola who has many films to his credit also revealed that he wrote many of his popular films as a school certificate holder. He concluded that these are reasons why he is grateful for his journey as his birthday is a reminder of how far he has come. Sharing photos, he wrote:
"It is my Birthday and I am super happy.
I grew up in Ojaba, Ibadan! A real slum! No electricity in my house till my final year in secondary school. I never slept on a mattress throughout my high school because we had just one for my parents! We always do 1-0-1 (I'm used to it all now).
We would trek from Ojaba to Labo/Oranyan every other day go fetch drinking water. We never had a TV until after my secondary education.
Never celebrated my birthday until I clocked 25. We eat chicken only once during Christmas time (Except an hen drop dead than we….komalo ku ni "gifa" PAUSE!
I wrote these following films with just school cert; Akinkaju, Iyonu Olorun, Ogo Osupa and Ori! Went back to the Uni, 12 years after my secondary education. PAUsE! (A films is coming on it later). Can you see why you just need to say Thank God on my behalf? Never believe I could!
It is my birthday again, I just want to say THANK GOD for bringing me this far. The journey is still far Happy Birthday To Me, Oluwamuyiwa Adeyinka Stephen Ademola."