Regina Chukwu become house owner 20 years after losing husband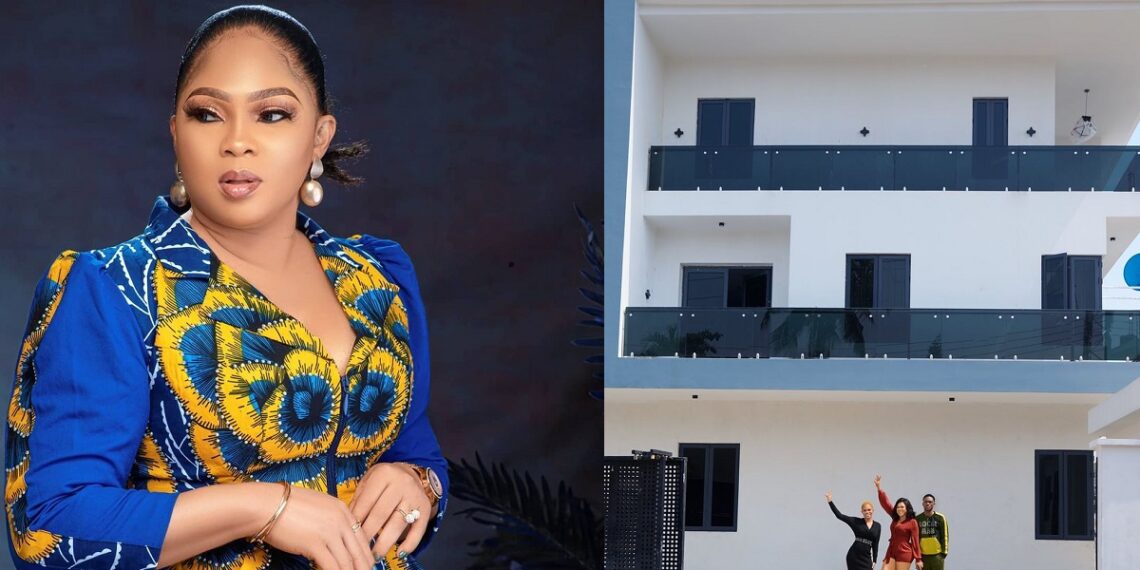 Actress Regina Chukwu has become a house owner twenty years after she became a widow.
The mother of two shared the good news in an Instagram post on Thursday, December 29 while reflecting on how difficult life has been as a single mother since the death of her husband.
She wrote: "GOD DID IT!!! REGINA AND HER KIDS are right here to give all thanks back to the MOST HIGH. I am all sort of emotion this morning, having contemplated if I should post this here or not, it's took me a whole lot of thinking before posting this (y'all know I don't bring my ish to the gram).
"But I remember widows like me I could be encouraging with this win 20 yrs after I was left with this kids alone, I am able to give them their own house."
Regina also recounted how she moved to her father's house years after her husband's death due to her inability to pay the house rent.
She said: "I remember how we had to move back to my fathers house 3 yrs after I lost their father (cos I couldn't pay the rent no more) it's been 20yrs now. I remember how we had to manage with my 5 biological siblings and 3 other adopted kids (of my parents).
"Thank you God 12 months journey and I am here to say I AM GRATEFUL."In April, while celebrating her first child Amaka's 21st birthday, Regina revealed that being widowed at a young age was devastating.According to her, losing her husband and taking care of her two children alone shattered her.
The actress has two kids, Amaka and Richard. The boy, Richard recently clocked 20 years.