Emmanuel Benson, singer with cerebral palsy weds in grand style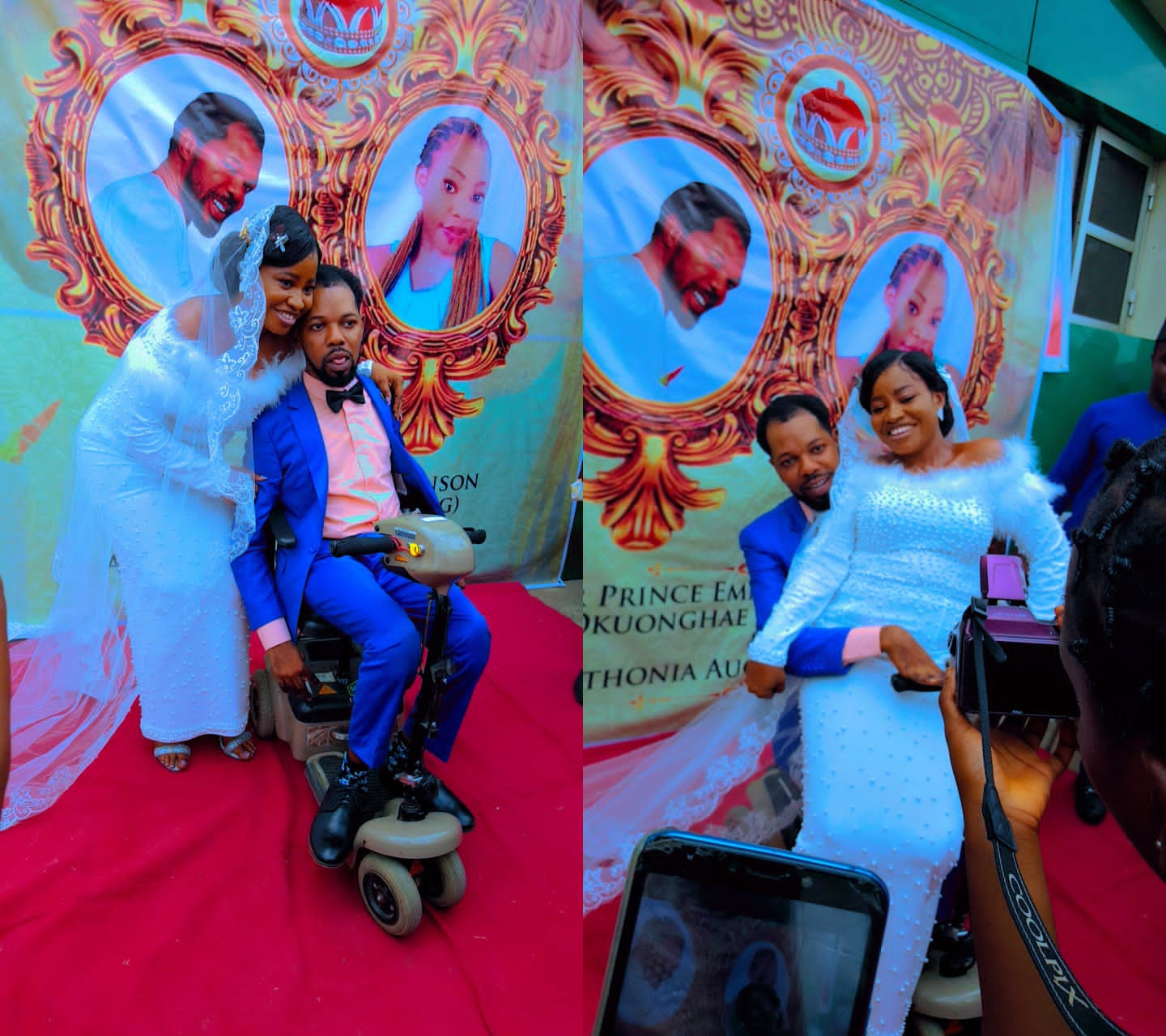 Rising singer, Emmanuel Benson married his sweet heart on the 17th of December 2022. The historic event was held at 29 Iju Ishaga Agbado Road RCCG The Brook Youth Church.
Asked how he feels about getting married, the gospel artiste living with cerebral palsy said: "I am glad and grateful for this day.Its a dream come true.I also want to thank my wife, my family and wife's family and everyone who attended our wedding.May the lord be with you".
Recall that in an interview with The Punch, the crooner opened about being rejected by music producers and marketers due to his disability.
"One of the challenges I would never forget was in 2001 when I wanted to produce my first album and I was looking for a studio to produce it for me. Many of the big studios then were not ready to record my album because of the way I talked and my disability. That was until I was invited for a programme at Excellence Hotel, Ogba Lagos. After my performance on stage, a producer approached me and asked for the album that contained the song I had just performed. I told him I didn't have any album and was looking for a studio to produce it.
"He then gave me his business card, which felt like $1m to me. That was on a Saturday and he asked me to see him on Monday by 10 am. Meanwhile, by 7am on the appointed day, I was already in his studio. He told me how much it would cost to produce my album. I then started looking for money to release my first album. But right now, the major challenge I'm encountering is how to get a marketer to sell my albums. I have produced about five albums but there has been no marketer and promoter for them."
See pictures below