Emeka Ani sick again, begs financial support for eye surgery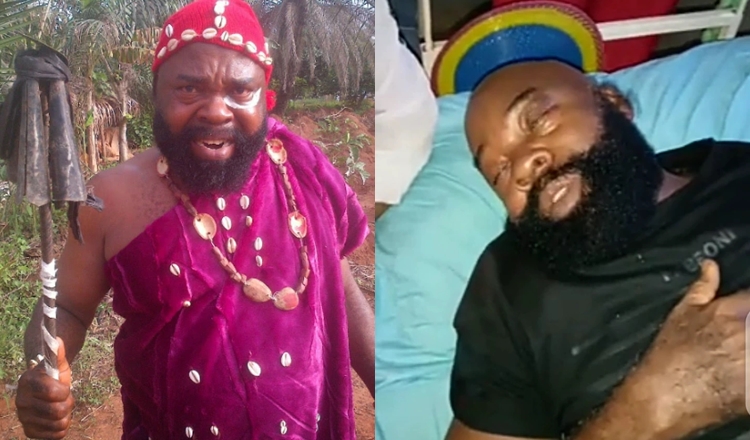 Emeka Ani, a seasoned Nollywood actor, has once more appealed to the public for support financially due to an illness that has affected his left eye.
The actor, who was in need of surgery and was given six million naira by Christ Mercyland Deliverance Ministry founder and senior prophet Warri Prophet Jeremiah Fufeyin in November, made the plea in a video shared on Instagram on Sunday.
Emeka Ani contacted Muonago Collins last week and explained his situation, according to Collins' colleague, who posted the video on his behalf.
The veteran actor said he was diagnosed with glaucoma, a condition of increased pressure within the eyeball, causing gradual loss of sight.
He also said that there was a "growth around my eyes ,if you look at it very well you'll see the growth coming to the black spot and if care is not properly taken, it might result to blindness."
"So I want to plead with you once again my brothers and sisters to kindly help me so I can be taken abroad for proper medication and surgery. I have gone to so many hospitals here in Nigeria but to no avail. Please kindly help me so I can make use of my sight once again," the actor continued.
The Issakaba actor first pleaded for financial support in February 2020 after undergoing his first surgery.
In October 2022, his colleague Yul Edochie posted another video of the actor soliciting financial support on Instagram.
In the video, Emeka who revealed that he was diabetic said that he had been sick since December 2020. He also said that he had undergone a surgical operation but could not heal because of the diabetics. Emeka also added that he suffered a partial stroke the surgery.