A lot of men love plus-sized women- Nneka Nkem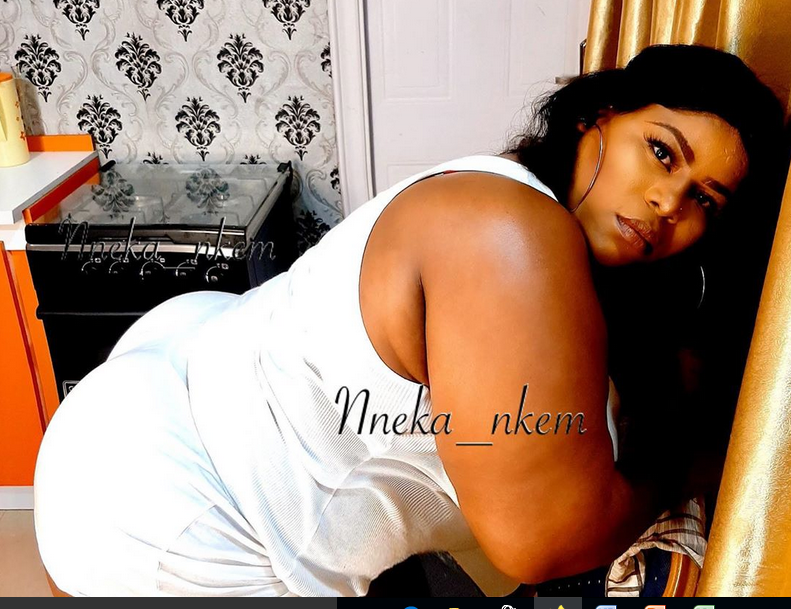 Plus-sized actress and social media influencer, Nneka Nkem believes that society stops men from expressing their love for plus-sized women.
Speaking in a chat with Entertainment Reporter, she said:" Plus-sized women get a lot of attention from men, ranging from the negative to the positive attention. Plus-sized women have always gotten more attention from men. There are a lot of men who love plus sizes but because of what society says, a lot of men have always hidden and shied away from it because they don't want the society to see them with fat women. Being fat is not a crime, it's not a plague. It is not a sickness".
On what her experience has been like being a plus-sized woman in Nigeria, he said: "Being a plus-sized in Nigeria has been a rollercoaster of emotions. When you are plus sized people think they can intimidate you, they want to body shame you. They always want you to shed some weight before your voice is heard. We have broken free from that, it is no longer what it used to be. People are embracing their plus size more these days".
Asked if plus-sized women are good in bed, she stated:"I can only speak for myself, plus-sized women are good in bed".