Seun Egbegbe speaks on ordeal in detention, ex-lover Toyin Abraham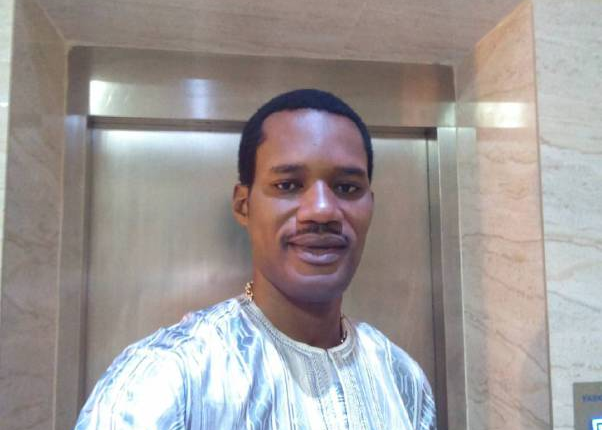 Movie producer Seun Egbegbe has talked about his ordeal in detention and his ex-lover actress Toyin Abraham, formerly known as Toyin Aimakhu.
In a recent interview with BBC Yoruba, the filmmaker revealed how 95 percent of those close to him abandoned him while he was in detenton. He noted that his personal assistant who idolised him did not visit him while he was locked up.
Seun added that although he is not a saint, he is still grateful he went to prison because it made him a different person.
Seun Egbegbe said giving his life to Jesus Christ was his biggest achievement while in prison as he is now a changed person.
Speaking about Toyin Abraham, Seun said he does not have anything to say about her but he is happy she has moved on.
"Anything about Toyin I don't want to talk about it let us respect her and her home. She has a husband and a child and I am happy for her," he said in Yoruba.
The filmmaker was released on October 12, after spending five years and eight months in detention.
Born Olajide Kareem, Seun was accused of scamming no fewer than 30 bureau de change operators in Lagos of various sums both in local and foreign currencies between 2015 and 2017.
Toyin, who was previously married to actor Adeniyi Johnson was accused of having an affair with Seun Egbegbe, while they were still married.
Adeniyi and Toyin got married in July 2013. The marriage was over by August 2015 following an allegation the actor was involved with another woman.
Toyin and Egbegbe went public with their affair in February 2016.