Seun Egbegbe attends church service days after regaining freedom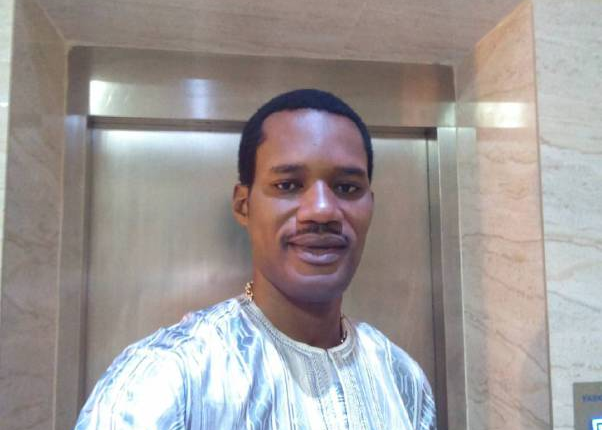 Days after being released from custody, filmmaker Seun Egbegbe went to church on Sunday.
In a viral video, the movie marketer can be seen dressed in white at a Pentecostal church.
Seun can be seen seated among the congregation in a different video.
The filmmaker was freed on October 12 after being imprisoned for five years and eight months.
Seun, whose real name is Olajide Kareem, was charged with defrauding 30 bureau de change employees in Lagos between 2015 and 2017 of a variety of sums in both local and foreign currency.
Together with his co-defendants Oyekan Ayomide, Lawal Kareem, Olalekan Yusuf, and Muyideen Shoyombo, Seun was put on trial for the fraud charges levied by the police.
Seun, an ex-lover of actress Toyin Abraham, formerly known as Toyin Aimakhu, was first arraigned in February 2017 before Justice Oluremi Oguntoyinbo.
The prosecuting counsel for the police, Innocent Anyigor, said Egbegbe and the other defendants acted contrary to Section 8 of the Advance Fee Fraud and Other Related Offences Act 2006 and were liable to be punished under Section 1(3) of the same Act.
However, on October 11, a Federal High Court, Ikoyi in Lagos found Egbegbe guilty of just one of the 44 counts charges against him and set him free.
Justice Oguntoyinbo declared that 43 of the 44 count charges were quashed because of lack of witnesses to substantiate their claims.
She also stated that the prosecuting team failed in the responsibility to produce evidence, to be backed with witnesses on Counts 4, 19 and 21.
The judge also said that police tampered with the money recovered from the suspects, Justice Oguntoyinbo also ruled that all the money recovered from Egbegbe as evidence should be returned to him.