I didn't kill Usifo Ataga, Chidinma Ojukwu recants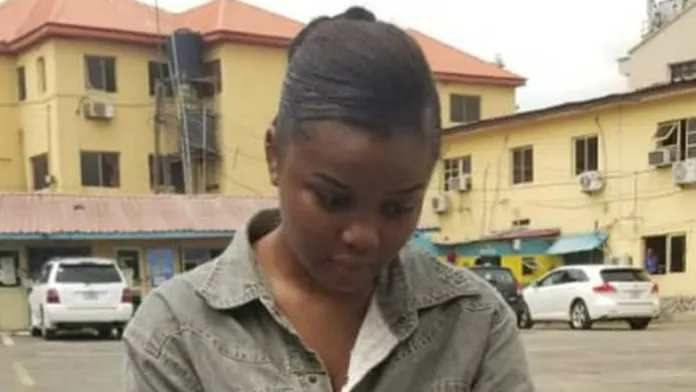 Chidinma Ojukwu, the prime suspect in the alleged murder of Super TV CEO Usifo Ataga, has reversed her statement that she killed the media personality.
Ms. Ojukwu reneged on her prior "confession" of stabbing Mr. Ataga in the neck, ribs, and stomach in a video played on Tuesday before Justice Yetunde Adesanya of a Lagos High Court sitting at TBS.
Additionally, the defendant said that she discovered the victim's body on the floor but denied knowing who killed him.
Ojukwu speculated that someone may have entered the short-let apartment where she and Ataga dined, partied, engaged in illicit drug use, and had sex while she was gone and killed him.
On October 11, 2022, the court viewed a video recording of Ojukwu admitting that she had stabbed Ataga by herself because he had been pestering her "for more sex."
According to the Lagos State Government which is prosecuting them, the alleged murder took place on June 15, 2021, at 19, Adewale Oshin Street, Lekki Phase 1, Lagos.
At the resumption of proceedings, a video recording showed Ojukwu responding to the question of why she denied knowing the deceased.
"I did not say that I didn't know him, I said I did not kill him, I cannot kill somebody," she said.
On why she said the blood stains on her clothes were from her period, Ojukwu insisted that she could not have killed anyone.
"I don't know who came in after I left the room. When I came back, I saw him (Ataga) bleeding. I had to leave because I was scared, I did not kill him, I don't know who killed him," she said.
Asked why she did not call for help, the defendant emphasised that she was scared.
Ojukwu denied ordering for banned substances 'Loud' (a cannabis variant) and Rophynol, adding that Ataga ordered them while she merely went to receive them from a dispatched rider.
When the defendant was asked why she took the deceased's two iPhones and a Mac laptop, she said they were among her things when she hurriedly left out of fear.
The case was adjourned till October 20 for the continuation of trial.