Oluwo pens public letter to wife Firdaus on birthday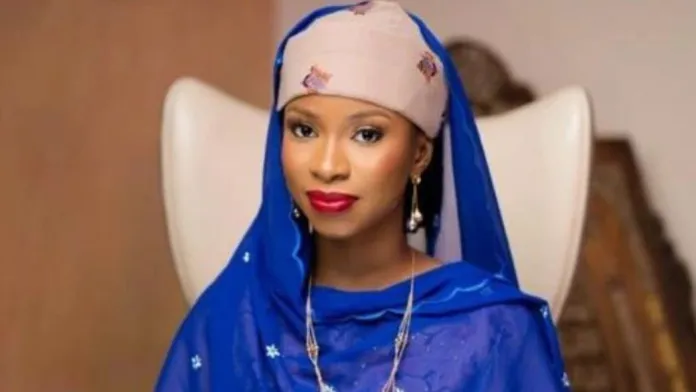 On Friday, Oluwo of Iwo Oba Abdulrasheed Akanbi wrote a heartfelt public letter to his wife Firdaus in honour of her birthday.
In the letter, the Oluwo stated that Queen Firdaus makes kingship look like a "walk in the park."
The queen is the niece of Kano's Emir, Aminu Ado Bayero.
The letter read, "Happy Birthday to one very dear to me and my better half long life in good health and wealth, love you so much forever…may we celebrate more of our great lives together, you compliment me my love!! since you've come in to my life….you made kingship like a 'walk in the park' for me through the grace of Olodumare that brought a 'Real Queen' in to my life! You are inestimable, we are the best team, a partnership like no other with strongest bond, you are always there for me and I will always be there for you.
"The best part of my day is waking up beside you each morning. I just want you to know how much I appreciate and value you, for everything that you do for us…love you sooo much my Beautiful Queen Firdaus @hrh_firdaus."
Oluwo married Firdaus in March 2022. He was crowned the Oluwo of Iwo in November 2015 at 48.
His first marriage to Jamaican Chanel Chin failed.