Phyna knocks Amaka for not congratulating her on BBNaija win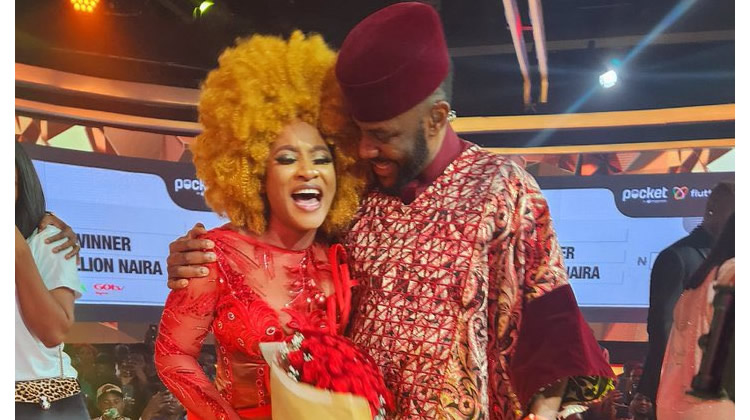 Big Brother season seven housemate Phyna has criticised Amaka for refusing to congratulate her on winning the Level Up show.
Phyna, who had a falling out with Amaka over Groovy during the season seven show, told Beats FM on Wednesday that Amaka had yet to congratulate her.
"I know we had issues, we quarreled but we settled. Well as for me I don't have anything against her so I don't know why she is mad at me. Even if you dey vex for me, you go congratulate me. I am too big for that, I am cool with Amaka, I don't know if she is cool with me but I don't care."
This comes after Phyna addressed speculations about snatching Groovy from Amaka.
Phyna and Groovy became close after the latter's lover Beauty was disqualified from the show. Amaka confessed to Phyna about her feelings for Groovy, asking the Level Up edition winner to speak to Groovy on her behalf.
However, in a twist of events, Phyna revealed her feelings for Groovy who also admitted to having feelings for her as well.
After her eviction, Amaka accused Phyna of betrayal.
Addressing the matter during a recent interview with Big Brother Host Ebuka -Obi-Uchendu, The 25-year-old said she liked Groovy even though Amaka had already indicated an interest in the former.
She said: "She told me she liked Groovy and I should talk to Groovy and I did but I noticed anytime Groovy comes to the room he sits on my bed and since the beginning of the show, I told Groovy I liked him and Amaka was aware but maybe it seems like a vibe so when he told me to be his girlfriend and I was like okay so the whole thing just happened and i was trying to avoid it."