Bimbo Ademoye confirms Anikulapo series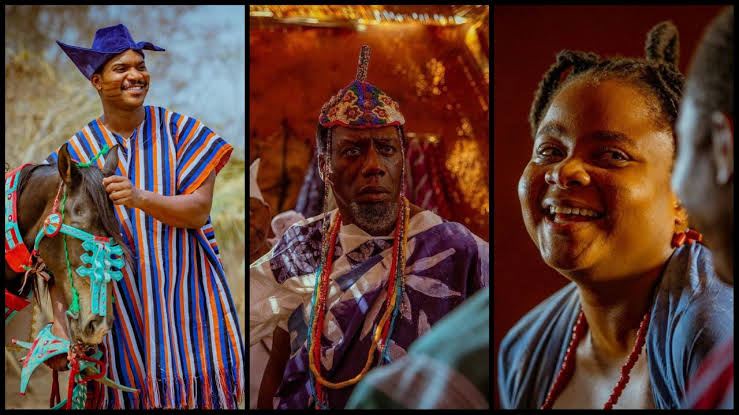 The development of the latest film by Kunle Afolayan, Anikulapo, into a television series has been confirmed by actress Bimbo Ademoye.
In response to a question from a fan asking if there will be a second part, the 31-year-old confirmed it in an Instagram post on Tuesday.
The fan identified as Sterling wrote: "Awesome movie Queen B. I did not want it to end oh. How about part 2 nko?"
"We are working on it," the actress replied.
It was earlier reported that fellow actor Kunle Remi also confirmed the series.
Sharing moments from the movie set, he wrote in parts: "The journey just began… all unanswered questions are in the series to come as confirmed by the director."
Anikulapo is the story of Saro, (played by Kunle Remi) a travelling clothe weaver, who was beaten to death for having an affair with the Alaafin's youngest wife named Arolake played by Bimbo.
A mystical bird brings him back to life, leaving behind a gourd with the power to raise the dead.
Set in the 17th-century Oyo Empire, the movie stars actors like Kunle Remi, Bimbo Ademoye, Sola Sobowale, Hakeem Kae-Kazim, Taiwo Hassan, Faithia Williams and Adebayo Salami.
Others include Moji Afolayan, Kareem Adepoju, Yinka Quadri, Aisha Lawal, Ropo Ewenla, Adewale Elesho, Sunday Omobolanle and Toyin Afolayan.
Kunle, his daughter Eyiyemi Afolayan and Yemi Elebuibon make special appearances.