"He manipulates women"- Sheggz's ex opens up on their toxic relationship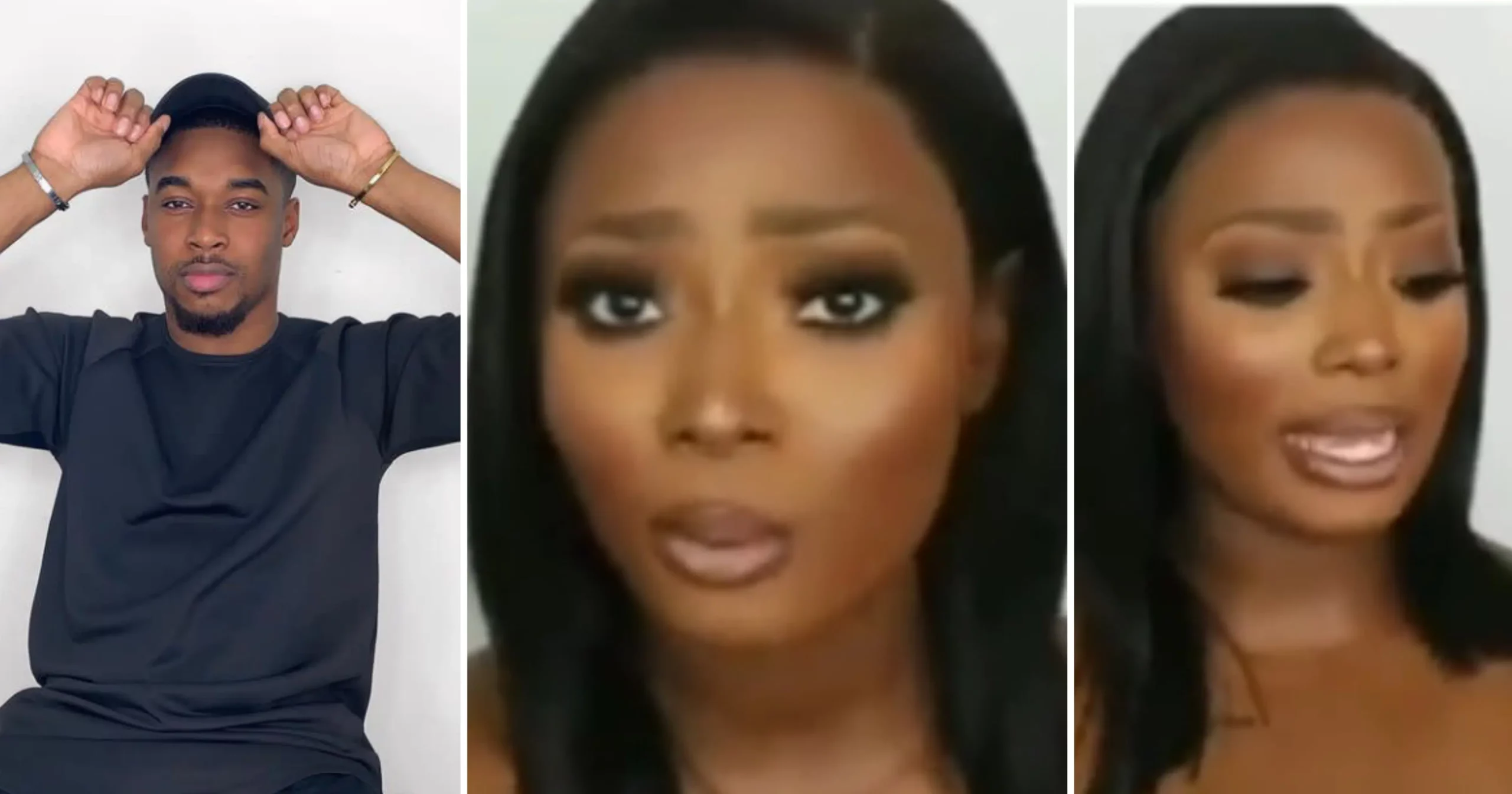 Segun Olusemo, also known as Sheggz, a Big Brother Naija level-up housemate, has run into trouble with his ex-girlfriend after she outed him.
It was reported that after his most recent interview, the ex, Gbemi, was going to reveal everything about their relationship.
Gbemi revealed their relationship in a lengthy post on Twitter. The reality star was characterised by the make-up artist as verbally abusive, narcissistic, cunning, and more.
She claimed that she created the viral video in 2020 following a leg injury sustained during the breakup with the reality star. Bemi disclosed that the reality star and she had split up in 2020 but had reconciled after he begged for another chance. Unfortunately, they still split up, and Bemi revealed the extravagant things he had done for her and her family in an attempt to win her heart once more but to no avail.
Bemi also exposed the reality star's deceptive nature when she brought up how, despite his claims that he was unaware of the video, he talked about it inside the house.
Sheggz allegedly entered the house to alter the story, according to Bemi.
According to her, he was given a script to go by, hence why his family and friends must have told him not to tell her about his going into the show.
"I've kept quiet all this while because I thought this will all just lie down. I've moved on with my life; I'm at peace and in a better place mentally. However, one thing I will not allow is to have people bully me or try to come for my bag.
You have called me all sorts of names; sent death threats and rained numerous curses on me. Over a situation that is true & 100% facts. I have nothing to do with the video resurfacing and the unwarranted harassment is still ongoing.
We dated on & off between 2019-2021. During the relationship he was mentally & verbally abusive, narcissistic, very manipulative, overbearing and the list goes on. The video circulating was posted in November 2020 after my leg injury, when we had broken up…….
He became possessive and overbearing and I had no breathing space. He was with me 24/7 unless he had to go for training for his fake football career.
He has definitely mastered the art of love bombing and manipulating women. He says things a woman would want to hear. It was almost like I was watching myself through her based on everything he was saying to her".
Her outburst is coming a day after Sheggz triggered her with his recent interview.
The reality star, who is still on media rounds, had addressed the reports of domestic violence. Sheggz stated that he hasn't seen the video.