BBNaija: "Why is she on top of him" – Chi Chi and Deji's moment together triggers reactions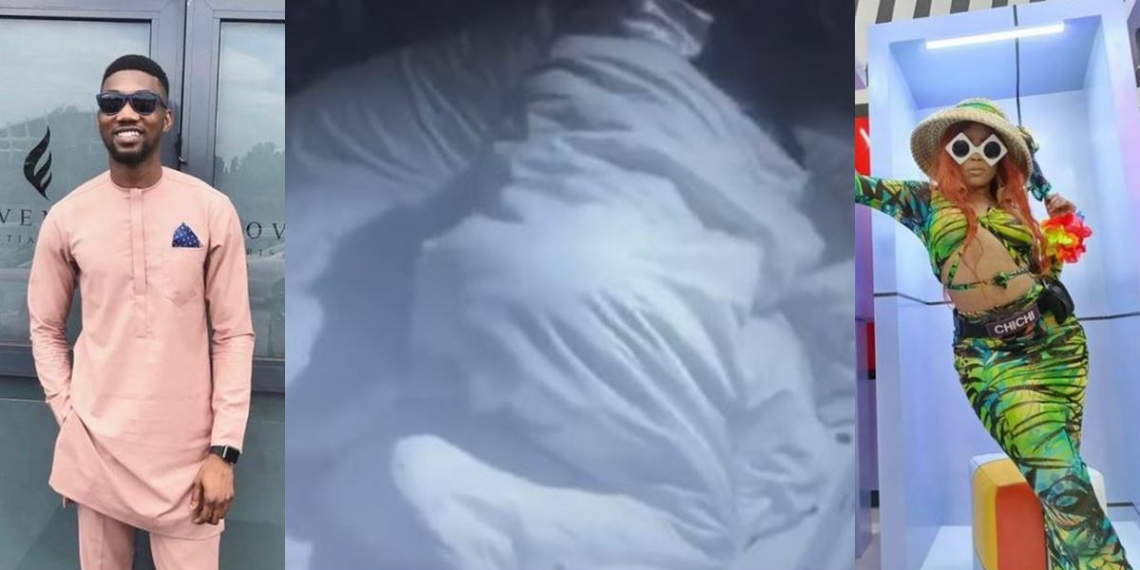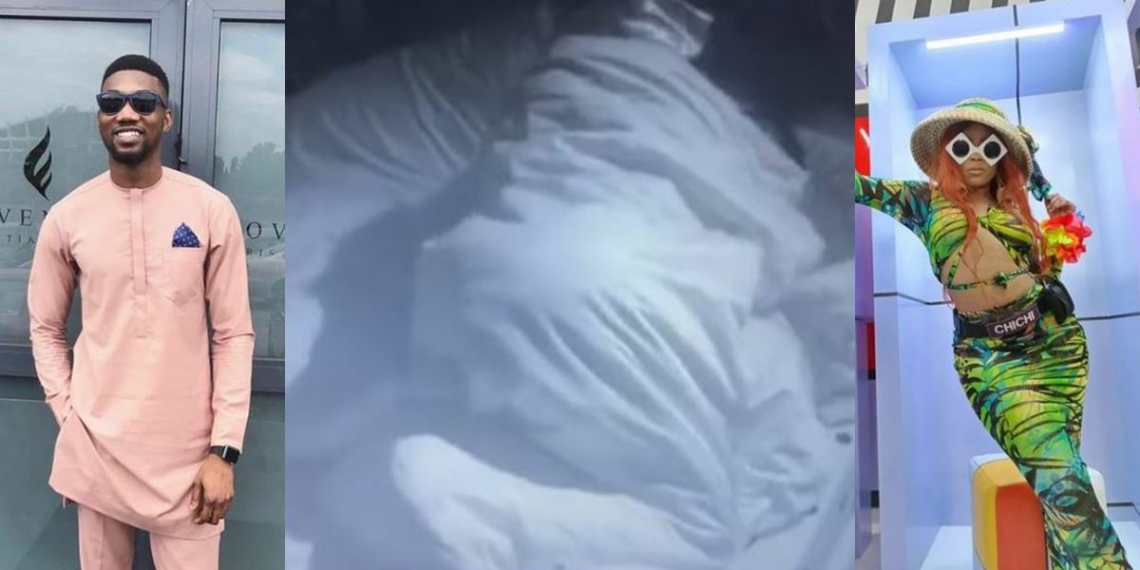 The scandalous moment between housemates Chi Chi and Deji made people's tongues wag.
During lights out, Deji and Chi Chi, who appear to have begun dating in Biggie's home, were spotted cuddling up.
Chi Chi eventually climbed up on top of Deji as their romance grew more passionate.
Deji, for his part, has given the impression to viewers that he doesn't love Chi Chi back because he has repeatedly been seen backing off whenever she tries to pull some romantic tricks on him.
A fake housemate named Deji once complained that other girls were constantly avoiding her because they are all scared of Chi Chi.
Whatever the case, the couple shared a passionate moment during the chilly night.
In reaction to the clip, fans questioned Chi Chi's position.
bonu.scoco wrote:
"Deji,tell her you're not interested nau😭"
fatiao2 wrote:
"Y is she forcing herself on him 😩"
Iam_bianca wrote:
"Why is she on top of him"
eyebreakdrules wrote:
"These girls lack self control and it's alarming 😢😢cause what ?"
am_zainee wrote:
"Ahh the guy seems uninterested 😂😂😂😂😂"