Rivers driver bleeds to death after he was allegedly abandoned by surgeon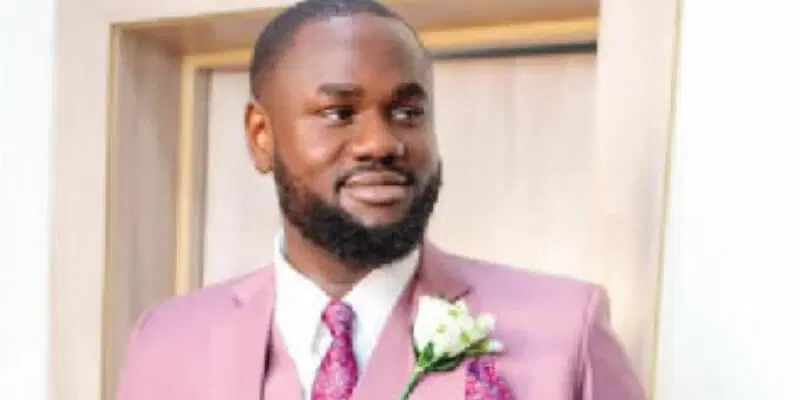 A 32-year-old driver, Kelvin Edonoge, has bled to death after he was allegedly abandoned by a surgeon at a hospital along the Ken Saro-Wiwa Road, Port Harcourt, Rivers State.
It was gathered that the deceased visited the medical facility on Monday to undergo surgery to remove a lump in his neck.
Shortly after the surgery, he was said to have developed complications that made him to start bleeding internally.
Edonoge's colleagues, while staging a demonstration in front of the hospital along the Ken Saro-Wiwa Road, Port Harcourt, sang solidarity songs and demanded justice for Kelvin.
According to PUNCH, a protester, who spoke in the midst of the angry drivers without disclosing his name, said the surgeon who operated on Edonoge was nowhere to be found when the bleeding started.
He said, "He (Kelvin) brought himself here with his wife for a minor surgery due to a slight growth in his neck. He was admitted. He came out of the surgery and then the surgeon left.
"After two to three hours, according to the wife, he started bleeding. Then, he couldn't speak again. They tried their best to reach out to the surgeon but he wasn't picking up.
"When he finally picked up, he told them he was far away and that he could not come back. Now, the resident doctor on ground could not do anything, and this young man died between 6pm and 4am; somebody who came in alive was rolled out dead."
Another protester, who gave his name only as Dan, said the victim positively touched the lives of many people.
Kelvin's father, Dominic, while describing the circumstances surrounding his son's death as unfortunate, said doctors, nurses and the surgeon who operated on him denied him adequate attention.
The aggrieved father vowed to seek justice in court to ensure that his son did not die in vain.
Dominic said, "They just did it as if he was an armed robber or someone unknown. The operation was not successful and it was not the will of God to kill my son.
"The management has never invited me or my wife to say this was what happened. They never did. I paid for the ambulance. I will contact a lawyer and take up the matter."
During the demonstration, armed policemen barricaded the entrance of the hospital to prevent the protesters from accessing the facility.
An official in the customer service unit of the hospital, who gave his name as Chima, said he was not in a position to speak on the incident.
Asked to furnish the contact of any spokesman, he simply said, "You can come tomorrow (Thursday).", PUNCH reports.
The state Police Public Relations Officer, Grace Iringe-Koko, said the command had yet to get a report of the incident.
Iringe-Koko said, "Did they report the matter to the police? If they haven't, that is the first thing to do, and then we will take it from there. For now, the command is yet to get such a report."