Sean Paul excited as Burna Boy shows up for his Concert (Video)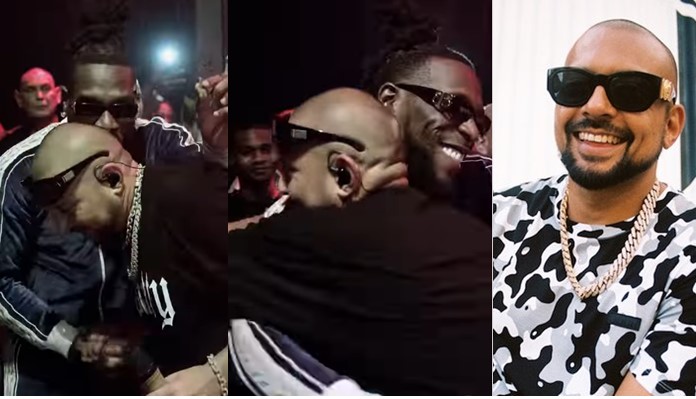 Burna Boy, the Nigerian music superstar, got his fans talking when he shared a video of him and his mother, Bose Ogulu, meeting the legendary Jamaican rapper, Sean Paul.
The two musicians connected after a recent concert in Amsterdam, Netherlands, and they enjoyed some nice connections.
They gave each other heartfelt hugs as soon as they saw each other, and Burna introduced the Singer to his mother.
Sean also announced to his audience that Burna Boy had come to his show, and the audience screamed at the top of their lungs when he came out to the centre of the stage and performed.
The self-proclaimed African Giant then returned to the sidelines so that Sean Paul could perform for the adoring crowd.
Watch Video below: