Nigerians react as Julius Agwu 's marriage allegedly crashes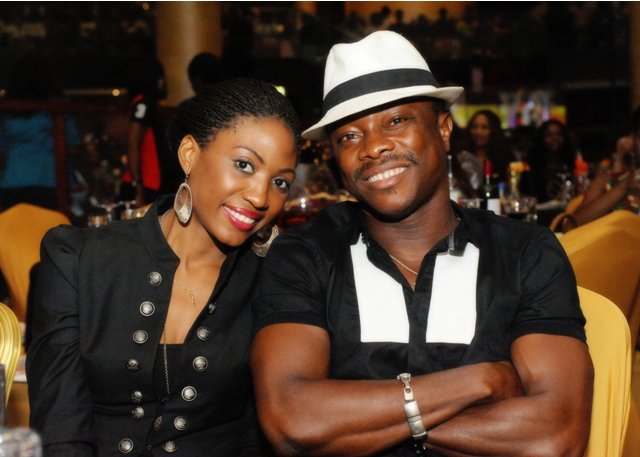 Marriage of popular comedian, Julius Agwu has allegedly crashed.
The Entertainment Reporter gathered that the couple had been going through trying times for some years on account of Agwu's ill health. Recall that in 2015, the comedian, singer and writer was diagnosed with a brain tumour, when three tumours were found in his brain.
Some unconfirmed reports on the Internet, Ibiere had reverted to her maiden name (Maclayton), and travelled abroad with their kids.
Though it is not clear what led to the breakdown of the marriage, there have been several speculations bandied about, with some saying the couple was going through financial crisis occasioned by Agwu' ill health. Meanwhile, many had applauded Ibiere in the past for standing by Agwu at the height of his sickness and caring for him.
This has elicited various reactions from Nigerians online.
@Babatunde: When marriage is no longer for better for worse. .. This action alone can send him to his early grave
@Olanrewaju:Now the man will regain his strength.
@Shola:After milking him what will she tell her parents at home
@Aeesha: The woman didn't take her marriage vows seriously.
@Victoria: Imagine, this is unfair.