Davido's alleged pregnant side chick spills more after fans uncovers old life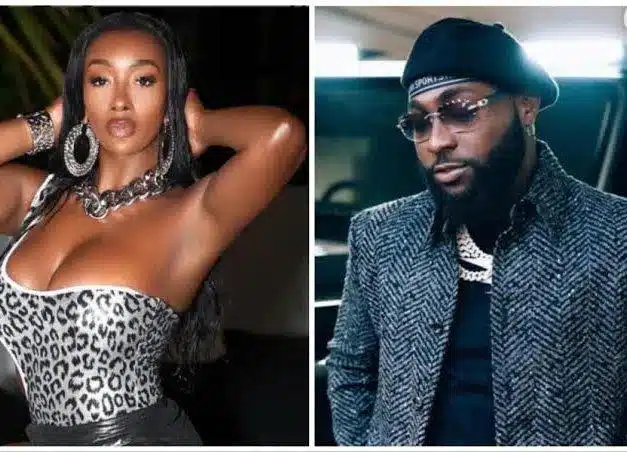 Anita Brown, an American lady, caused a massive stir on Tuesday by accusing Nigerian singer, David Adeleke aka Davido of being responsible for her pregnancy.
ER reports that through a series of posts on her Instagram page, the businesswoman asserted that she is carrying the singer's child.
According to her, their encounter took place in Dubai back in 2017 and was not a casual one-night affair. She even provided screenshots of alleged affectionate messages exchanged between them.
In addition, Anita Brown shared a video of herself taking a pregnancy test, which yielded a positive result. As further evidence, she posted a backstage video from one of Davido's concerts in September 2018.
Escalating her drama with Davido, the entrepreneur based in the United States has now made his phone number public.
Taking to her Twitter account, Anita Brown posted a screenshot displaying the singer's number and encouraged his fans to call him and uncover the truth.
She also clarified that since she 'lacked' concrete evidence in the form of photos or videos, a direct inquiry from Davido would be the most appropriate course of action for everyone involved. She made it clear to Davido's critics that her intention is not to seek attention or fame through this situation.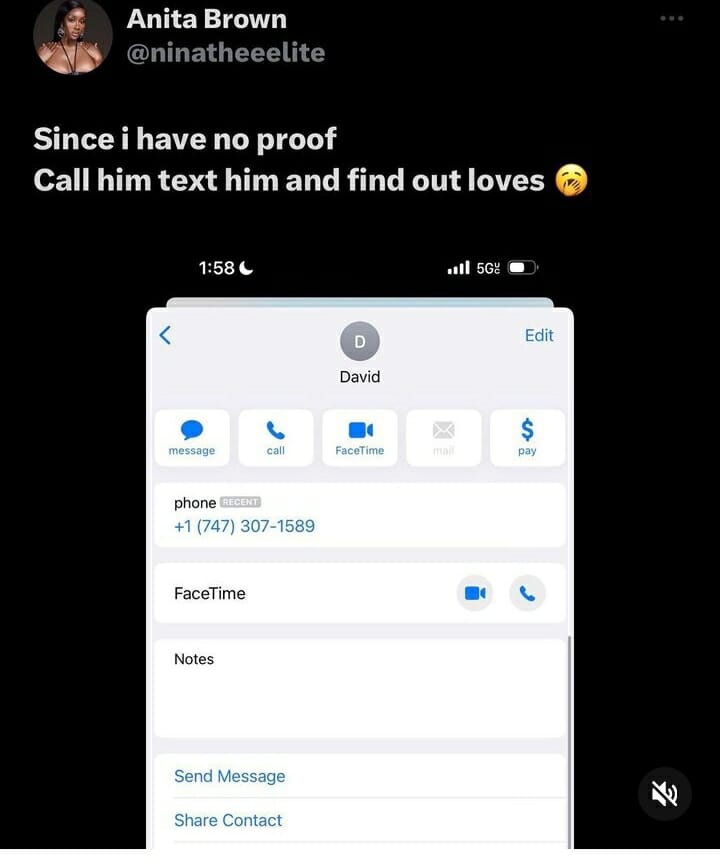 "Since I have no proof here is Davido's personal Phone number. Call him and confirm for yourself if he indeed got me pregnant. I don't have any Photos or Videos of me and Davido. I was never chasing clout to have to do all that".
She also shared a receipt of money the singer sent to her.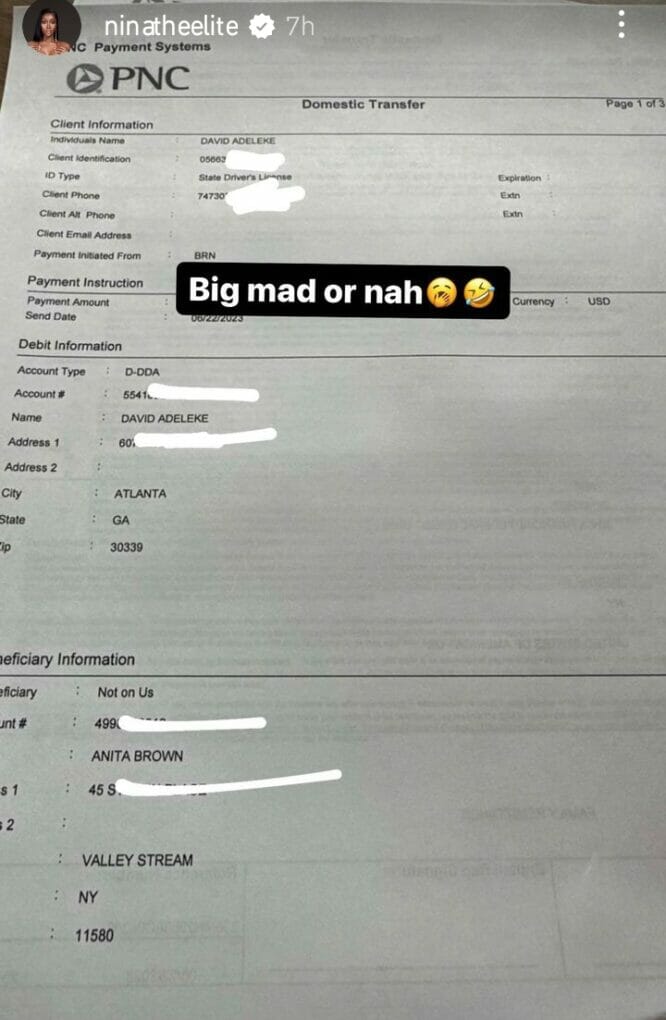 In another post via her social media page, Anita has addressed fans of Davido who uncovered her past and shamed her for it. She also reacted to comments of those accussing her of seeking after marriage from the singer.
Anita, while naming Canadian rapper Drake's baby mama who was/is a porn star, stated that she will not be shamed by it and called on those without sin to cast the first stone. Anita also noted that celebrities sleep with porn stars and that she was not ready for marriage either. Sharing, her Miami apartment, the American lady stated that money was not her problem as she was well-to-do herself and was not after the singer's wealth.
She called on those attacking her to desist from it and also gave a list of qualities her future husband would posses.
SEE BELOW: