Wizkid's hit song "Essence" surpasses unprecedented 1 billion spins, gets iHeartRadio Titanium award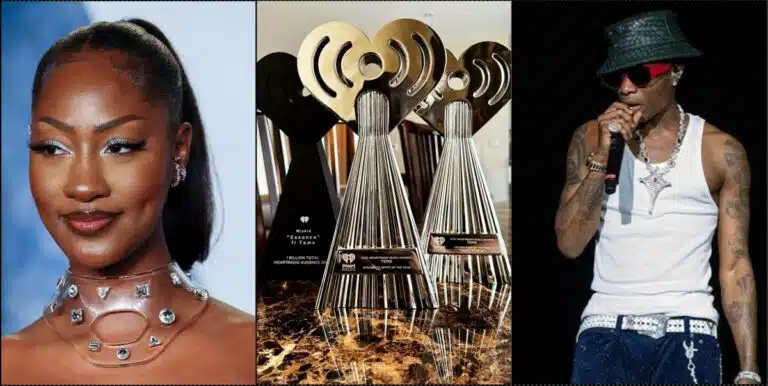 The first iHeartRadio Titanium Award to be given in Africa went to the two Grammy-winning Nigerian artists, Wizkid and Tems.
Artists whose songs have received 1 billion spins across iHeartRadio stations in the US are given the iHeartRadio Titanium Award.
This prestigious award was given to Wizkid and Tems for their popular song "Essence," which has been played 1 billion times on iHeartRadio stations.
The announcement was made by Tems' manager, Muyiwa Awoniyi, via a video clip of the award posted to his Instagram story.
It's important to remember that the song debuted on Wizkid's fourth studio album, "Made In Lagos," and rose to fame on American mainstream radio after a remix version with Canadian artist Justin Bieber was released in 2021.