Yomi Gold announces the dissolution of his second marriage barely one year after wedding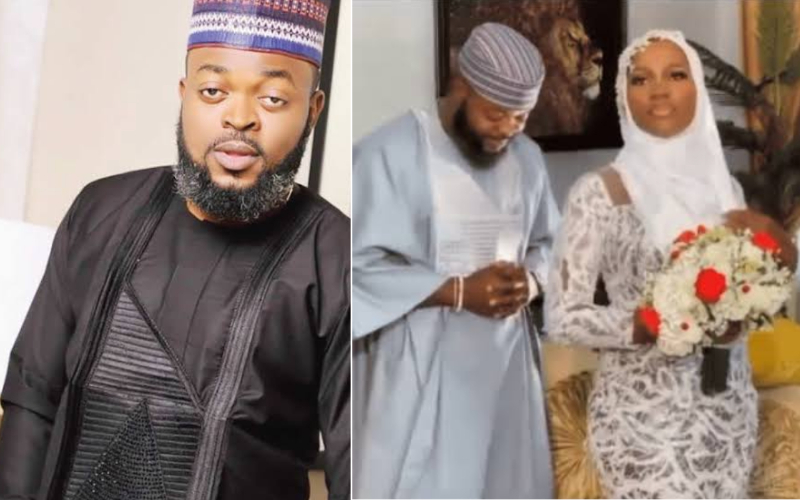 A year after getting married, Nollywood actor Yomi Gold has announced the dissolution of his second marriage.
The actor, who has been married to Meenah, his second wife, for less than a year, uses Instagram to share the information.
He believes that love does fade and that commitment should never be forced.
Yomi Gold also urged people not to pass judgment on others.
He wrote:
"Me and meenah decided to go our separate ways.
I want all our families and friends, fans to understand. This is no time to judge anyone. When love dies in a relationship No one should force it.
I want to use this time to thank everyone who has been very concerned and supportive.
Meenah is a good person.. she doesn't deserve a man like me.
She will make a great and loving partner to a far better person than me.
I am not perfect.. I will work on myself and be a better person."