What's all this? – Woli Arole, Boda Shaggi, others tackle Seun Kuti over pre-birthday photo; he responds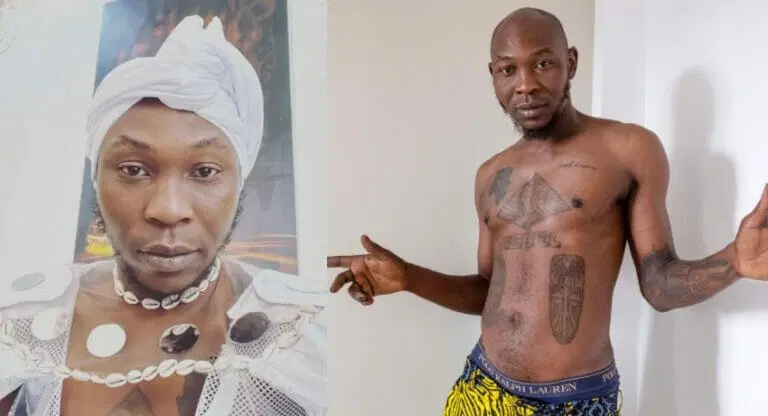 Afrobeat singer Seun Kuti, son of music legend Fela Kuti, has sparked reactions with his pre-birthday photo.
Seun who turns 40 on January 11, shared a photo of himself on Instagram on Thursday wearing what appears to be women's clothing.
The singer wore a white gown decorated with cowries and a head tie to match.
Captioning the post, Seun wrote: "Birthday shoot loading."
The photo generated reactions from Instagram users who stormed the comment section of the singer's post to share thoughts on the outfit.
Actor Wole Arole wrote: "What is all these naw?"
Yeazy wrote, "How can you be looking like your Father, Wife and Daughter at the same time."
Puff Paww wrote, "Confused mumu."
Auyrin wrote, "I'm not sure what this attire means. But hopefully it's not for women Biko… Seun no join them abeg."
"You don de cross dress. HBD in advance," Olu added.