Liquorose angrily leaves stage as comedians joke about break up with Emmanuel at talent show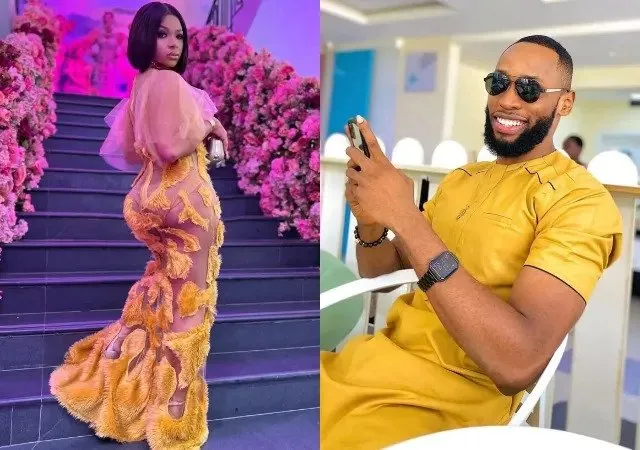 Big Brother Naija reality star Liquorose stormed off the stage in rage after two comedians mentioned her ex Emmanuel Umoh during a talent show performance.
The recent drama began when the white-clad comedians mockingly told Liquorose that God had given her a man, but she had let him go.
While some of the audience laughed at the joke, Liquorose got up and left the area upset that her personal relationship was being used as a plot device.
The dancer, whose real name is Roseline Afije, spoke candidly about her failed relationship with Emmanuel during the reunion in June.
During their trip to Dubai, Liquorose claimed she overheard Emmanuel talking to another woman.
The 27-year-old dancer gave a graphic picture of how she met Emmanuel with another girl during the trip, adding that he did not run after her.
"When I caught him in the room with that girl, the light were off, so I walked out thinking that my so called boyfriend will be after me. He didn't look for me or call me," she said.
When Emmanuel tried interrupting her, Liquorose shut him down and told him to allow her to finish.
"Please can I finish"? She fired back.
During the reunion show which aired on Thursday night, Emmanuel also opened up about his absence at her birthday, noting that things had gone sour in the relationship.