Bimbo Oshin pens tribute to husband Dudu Heritage one year after death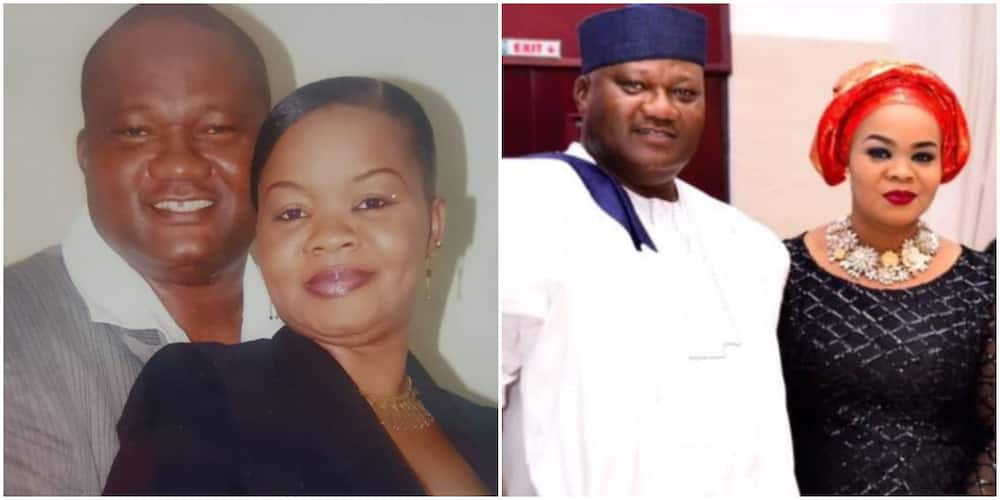 One year after her husband Dudu Heritage's shocking death, actress Bimbo Oshin wrote a heartfelt tribute to him.
On Monday, the 50-year-old shared photos of the deceased from happy times they had shared together on Instagram.
After Dudu Heritage passed away, Bimbo Oshin said she was devastated and broken, but God's mercy kept her.
She wrote: "Hmmm…how time flies! It's a year ago you left us, olowo Ori mi , I thought the world would stand still, I thought the sun would never shine again, I thought the moon would never rise again, I thought my breath would seize . I was shattered and broken but God kept all you left behind and His infinite mercy has always been upon us.
"A year without hearing your sweet voice oko mi, baba mi , ore mi, my heart bleeds knowing I/we will never see you again. Your sweet memories are treasures I will hold in my heart as long as I live. I know you are resting in the bosom of your maker OLADIRAN ISHOLA OMO IBIRONKE AKA DUDU HERITAGE………. SUN RE OOOOOO WE LOVE AND MISS YOU SO MUCH MY KING ."
Born Ola Ibironke, Dudu Heritage slumped at the Ibadan Golf Club (IGC) around 8:30 pm on September 12, 2021, and efforts to resuscitate him proved abortive. He was rushed to the hospital where he was confirmed dead.
The captain of Ibadan Golf Club who was also a music promoter was laid to rest on October 15, at the Eternal Home Cemetery in Ibadan, Oyo State.