How Praise Fowowe is touching lives through Family Life solutions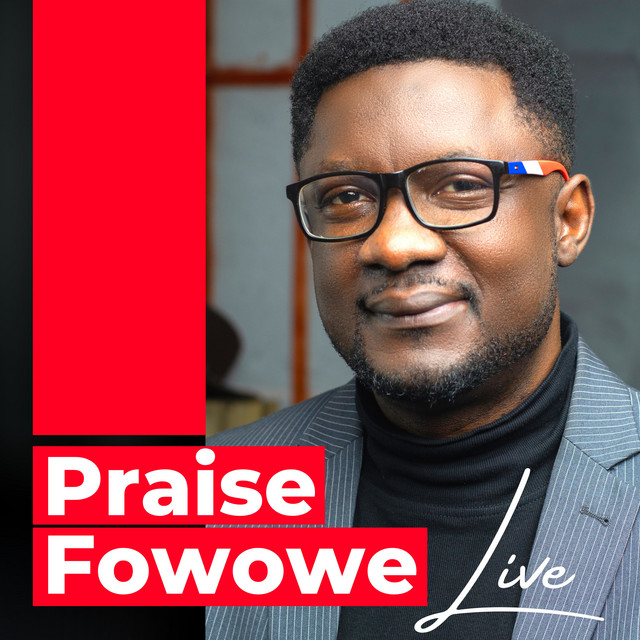 Praise Fowowe is a Nigerian born international family life strategist and innovator. He is driven by a vision to build the most desirable families across the globe.
Regarded as the father of Family Systems Engineering, Praise Fowowe has pioneered an entire sector and trained some of the finest family life coaches across the continent of Africa.
An internationally acclaimed Family life strategist with 18years track record of transforming some of the most difficult families, Praise Fowowe works with HNIs across various cultures on 5 continents and consults for various governments on the family systems engineering approach to building a sustainable society.
Since 2003, Fowowe has been vibrant in the Nigerian family life industry offering tailor –made solutions to his clients and those who experience his expertise.
According to him: "I finished my mandatory youth service in 2001 and returned to Ajegunle Apapa where my dad was working and one night while taking a walk around Baale street I noticed several teenagers at a particular hotel prostituting, so I decide to make a change by going back disguised as a customer to 'Toast' them out of prostitution. I became so successful at that in a way that I became a threat to the owners of brothels who literally placed a price tag on my head. But I noticed a trend that the moment I took girls back home to their parents the more others went to replace them, so we changed our approach from response to prevention. That was how we started gold in the slum where we educated several young people about their lives and provided a sense of direction. Many of those teens are now top me with some already bagging their PHD.
I worked with young people for 8 years of my life in Ajegunle and in 2013 I decided to create a not for profit that would prevent everything responsible for child sexual abuse because there was no content in Nigeria way back as it concerns age-appropriate sexuality education. I wanted a values-based education so that was why we incorporated the center for sexuality education and family which now has a consultative status in the NGO category with the United Nations.
Somehow we successfully gave Nigeria the first ever comprehensive sexuality education which several schools and religious organizations adopted and also created a parenting education to assist parents understand their children because for every commercial sex workers we helped we noticed child sexual abuse and lack of effective parenting. I must say we have done a great job because the results speak for themselves".
On pioneering the Nigerian Family Life sector, he said: "While leading the center for sex education and family life I kept seeing a lot of gaps because I used to maintain a weekly article in the dailies in Nigeria and my mails were always full of people asking with their relationships. I tried to help so many while I kept looking for help for others and was shocked that the help available were basically religious leaders. My study showed that other nations had family science as courses in the University but there was no single University that had such. I decided to solve the problem by going to research why marriages failed and succeeded. I interviewed 25 couples that had done 40years and above in their marriages to discover the framework they used only to notice that they did not document what made their marriages work so I asked for permission to observe and take notes which took me years to do after which we built a framework.
I tested the framework and saw it was quite successful but to make it acceptable I wanted to create a psychometry that spoke to the reality of Africans because many of such that existed were foreign so we created a 4 way marital assessment that we branded 'OYELA' which means illumination. It is 94% accurate in picking out everything that is wrong with a couple or likely problems that singles would have in their marriage ahead of time.
Once I was done, I was not sure Nigerians would pay for it so I took off to speak to my mentor hoping to get foreign affiliation but he advised me to go back and push it with my life because he believed it would go global which was what I did. I noticed there was no regulated family life sector so I called some of the arrow heads who were passionate about counseling but had no certifications and locked them up for 7days to teach them the model I created called Family Systems Engineering Certification Programming and it was a major hit.
Since then, we started organizing the sector with events and support and today we have over 1000 people who have gone through the program with several religious, educational and even corporate Nigeria adopting the model to effectively assist their people. It has been a long walk to get here but trust me it has been 20years of breaking down, getting depressed and almost giving up yet bouncing back consistently to get the job done".