Entertainment Reporter's 5 Most Inspiring Nigerian Women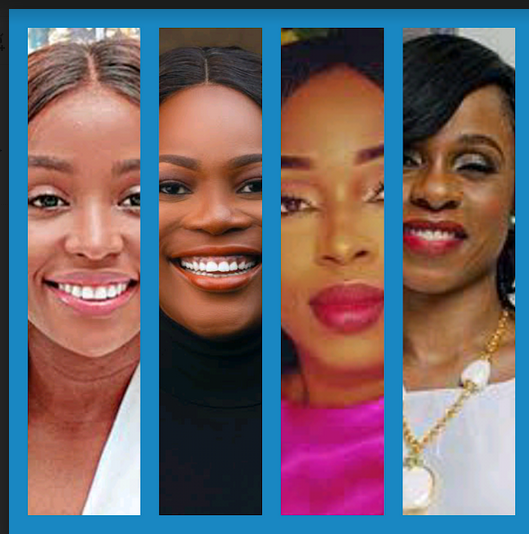 In its quest to inspire and motivate a generation of women to do greater things in diverse fields of endeavour, The Entertainment Reporter brings you Nigeria's 5 Most Inspiring Women.
Check out the list below: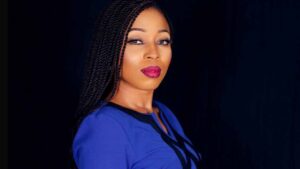 Esther Ijewere
Esther Ijewere is a social impact entrepreneur, women and children activist and public relations expert.. She is a columnist, The Guardian (Nigeria) Editor In Chief, womenofrubies.com and host, Get Talking with Esther. She is a fellow of the Vital Voices, convener of 'walk against rape' and the founder of Men who inspire. She is also the CEO of Rubies Ink Media.
Chiddie Anyasodo
Chiddie Anyasodo is a professional certified science-based Relationship Coach & Matchmaker and together with Ben they have helped build many Power Couple Relationships. She is the other half of Chotayah, a luxury relationship engineering service for high achieving Africans all over the world. She also runs other businesses
Chiddie prioritizes building relationships in a way that brings passion and joy.
Chiddie, has often fondly been described as a 'serial entrepreneur' due to her eclectic love for developing and evolving business ideas.
Chiddie's career path evolved from engineering into full entrepreneurship. Chiddie is a former top Oil & Gas Engineer who has worked in different countries for several Fortune 500 Companies, in sales, field service, management, & leadership positions. Her career started from Siemens to Schneider Electric, then Schlumberger, Baker Hughes, Geoprotech before the finally exiting the Oilfield into entrepreneurship. And therefore is adept in problem solving and managing client expectation while delivering excellent results.
Chiddie coaches and strategizes with heart, bringing the perfect combination of visionary thinking and practical experience to her service.
Biola Alabi – Managing Partner, Atika Ventures
Biola Alabi is a global leader, an experienced founder and an Angel investor with a demonstrated history in developing corporate strategies for Market Entry, Consumer Insight to Technology, Acquisition Negotiation, Sponsorship Outreach and the development of operational models that yield high impact organisational successes. She is passionate about Media and Technology and has worked extensively networking with partners and associations for the continuous development of the African technology and television industry. Fuelling her passion for doing more for the people of her country, Biola founded a leadership fellowship and mentorship program – Grooming for Greatness (G4G), as a way to cultivate leadership in young, aspiring professionals and entrepreneurs. She is also a Non- Executive Director of Unilever Nigeria and Monty Mobile a telecom company headquartered in London.
Bolanle Austen-Peters – Founder, Terrakulture
Bolanle Austen-Peters is one of Nigeria's most prolific theatre and movie directors and producers. She has pioneered the national and international re-emergence of the Nigerian theatre industry. With a passion for the arts, Bolanle founded Terra Kulture in 2003 after developing an interest in the creative sector. Terra Kulture was established because there were few places in Nigeria with the appropriate ambience, for Nigerians and foreigners alike to learn about Nigeria's rich cultural and linguistic heritage. After years of hard work, Terra Kulture is a resounding success recognised as a major cultural hub in Nigeria for expatriates, students, Hollywood and Nollywood stars, artists and members of the diplomatic corps. Her plays have travelled to London's West-end, South Africa and Egypt. 93 Days and Bling Lagosians were selected for film festivals including Toronto International Film Festival and Chicago International Film Festival.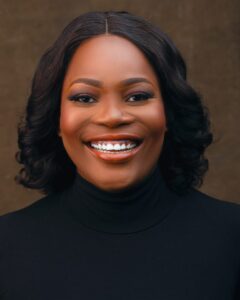 Oyinkansola Alabi
Oyinkansola Alabi, popularly referred to as The Emotions Doctor, is the Founder of Emotions City. Africa's Leading Emotional Intelligence Centre.
She is a Productivity Enhancement and Life Validation Strategist. A Psychologist by training, who helps individuals, achievers and Organisations increase performance using emotional intelligence tools and proprietary methodologies.
Oyinkan is the first female founder of an Emotional Intelligence Academy in Africa and is the convener of Africa's first Emotional Intelligence Week.