I grew up so scared of people loving me- Angel BBNaija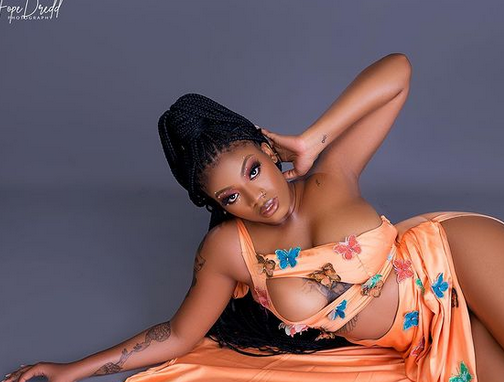 Reality TV star, Angel Smith has said she grew up scared of people loving her. Angel made this known as a guest on Tea with Tay podcast.
According to her: "I grew up so scared of people loving me .People actually think I am a hard guy, I am not a hard guy.I am so soft to an extent that I have to actually be a hard guy to protect myself .I am so scared of being hurt".
The outspoken writer also recounted how she felt when her ex-boyfriend died.
"I didn't process that information that day because I still went out to drink wine the same day.I still went clubbing after being told he has died. In my mind I still feel like I will never find someone that will get me like that. When I tell people I don't want to get married, they laugh it off as me being childish. I genuinely feel he was my soul mate".
Angel also said she feels bad when people attack her mother on social media.
"My mother provided for me as a single mother from when she was sixteen.I get so upset when people attack her online".
When asked about her mental health challenge, Angel revealed that some people slammed her for using her mental health issues as a tool to garner votes.
"Nigerians have to be the least emotionally intelligent people. Why would I love to pander to people that I know that the majority don't understand my experiences and they don't even understand themselves? It might be an experience they are struggling with, but they don't even know they are struggling with it".