'It's time to heal', Samklef announces presidential bid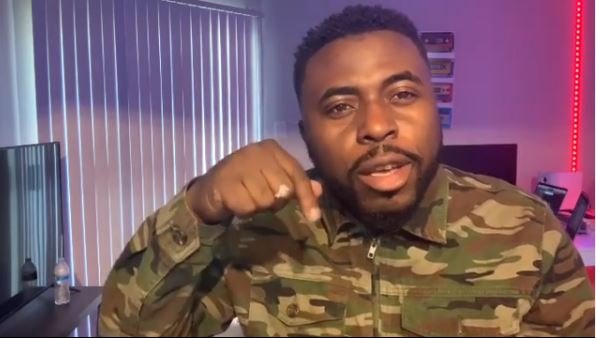 Samklef, Nigerian music producer has announced his interest to join the 2023 presidential race.
In a series of Twitter posts on Monday, the musician, born Samuel Oguachuba, said he would officially declare his interest for presidency on Wednesday.
Samklef who also doubles as a music producer said he took the decision after some youths reached out to him and asked him to contest because of his "courageous" personality.
The music executive also said it is time to end the trend of seeing Nigerians, particularly the youth, "live like slaves" in their own country.
"Some Nigerian youths want me to declare for president. They said they want courageous youths like me. I will declare on Wednesday. You cannot be living like a slave in your fathers house. Time to kick out the hooligans entitled, power mongers politicians. Join me now!" he wrote.
"Time to take back your right. I samuel oguachuba have decided to create a new movement for the Nigeria youths. I want volunteers! It (is) time to heal. UNMP."
The Entertainment Reporter recalls that Samklef recently called out Banky W, the singer, over royalties from Wizkid's debut album 'Super Star'.