Lil Frosh's estranged girlfriend withdraws assault case against him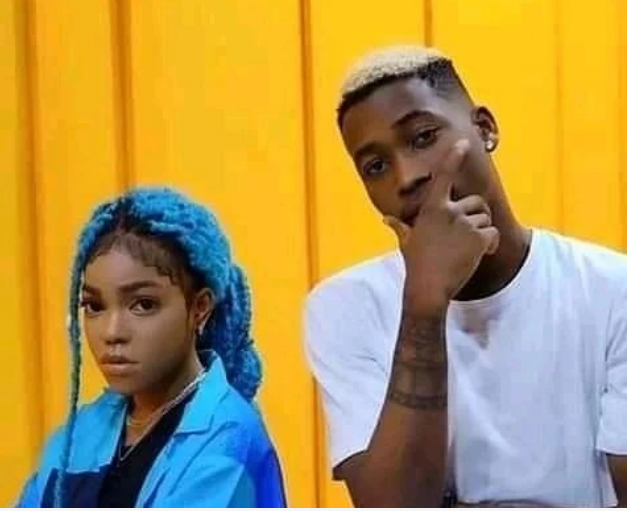 The assault suit filed against Sanni Goriola, the Nigerian singer better known as Lil Frosh, by his estranged girlfriend has been withdrawn.
Okeoghene Iyomaterie, who is better known as Gift Camille, had sued the singer for physical assault.
In October 2020, Mayoks Michael, Camille's manager-cum-brother, had accused Lil Frosh of assaulting Camille.
Lil Frosh, who had denied the claims, was invited by the operatives to the Federal Criminal Investigation and Intelligence Department (FCID), Alagbon in February 2021 for interrogation.
He was later remanded in prison.
The singer was arraigned for assault but pleaded not guilty while photos of Camille's swollen face went viral on social media
This had prompted backlash and widespread condemnation from prominent celebrities and fans.
In a recent post shared on Instagram, Camille said she has dropped the suit against the singer.
"I want to thank everyone that stood by me throughout the incident between Lil Frosh and I. I will also state that the case between I and Lil Frosh has been withdrawn from court and we are on good terms. Thank you," she wrote.
Lil Frosh also shared a letter from his lawyer notifying the public that the matter has been resolved.
"On the 10th of February, 2021 a criminal charge was instituted against our client which has caused a change in our client's trajectory," the letter reads in part.
"However, it has become imperative that we notify the public and well-wishers that the parties in the criminal suit have reconciled and charges brought against our client was withdrawn on the 14th March 2022."
Davido Music Worldwide (DMW) had ended its contract with Lil Frosh, saying it doesn't condone assault.