Veteran actor Emma Ehumadu reacts to backlash over support for Tinubu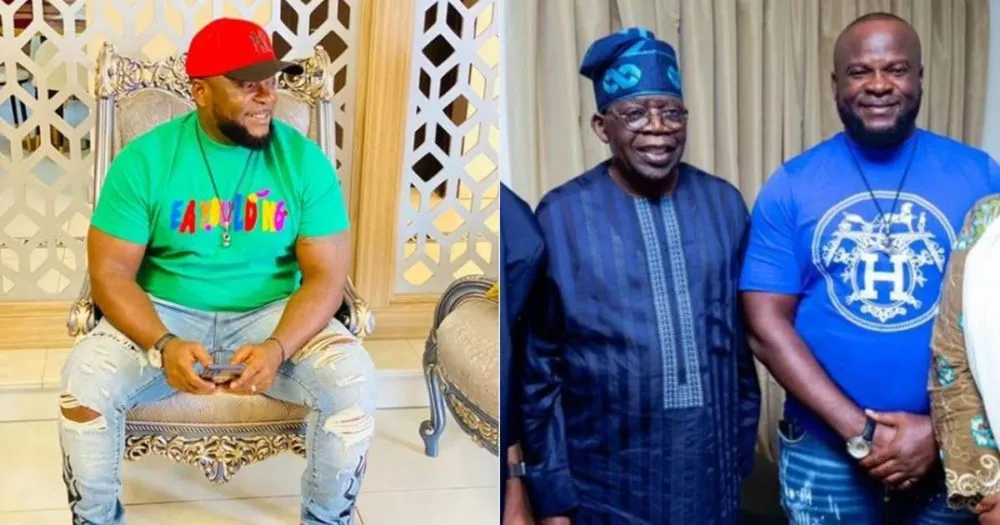 Actor Emma Ehumadu has reacted to the criticism he received for endorsing Bola Tinubu's candidacy for president of the All Progressive Congress (APC).
Emma ran a Tinubu campaign. In a video that was posted to Instagram on Monday and received negative feedback from other Instagram users.
The actor responded to the criticism by posting a picture of himself and Tinubu taken during a visitation to the latter, writing: "I Stand with BAT… Bola Ahmed Tinubu. You all should stop wasting your time and energy on insults… I am working with my candidate and incoming President come 2023… Work with yours… Nigeria will start to be a better place when you realize that and respect my choice just like I will respect yours… It's called "POLITICS".. not "WAR" … I come in Peace."
Earlier this month, a video of Zack Orji and Saidi Balogun endorsing Tinubu for president went viral.
According to the actors, Tinubu will change Nigeria's economy, which is why they are supporting him.
The presidential candidate received a courtesy visit from Saidi Balogun, Zack Orji, Brymo, Gentle Jack, Emma Ehumadu, and Benedict Johnson on July 21.