People mock me by saying I married young lover-Anita Joseph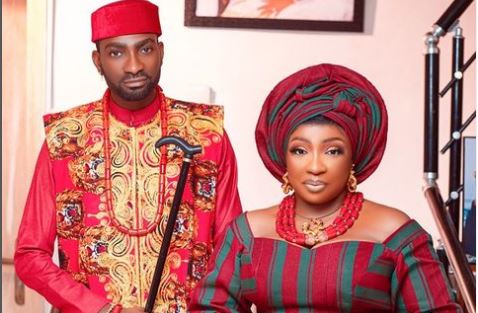 Actress, Anita Joseph has stated that people mock her by alleging that she married a younger lover.
In a chat with The Sun, the outspoken entertainer said: "When people try to mock me by saying I married a younger lover, I just laugh. It is very hilarious. You know, people assume a lot. They feel that way because I am plumb and he's slim; but it's cool, we don't care. Is it the age that is their problem? Some of them don't even have a working relationship. Some can't keep a man for two months. They can continue talking while we enjoy our marriage. His grace has kept us, so no regrets at all," Anita quipped.
Speaking further, Joseph also added that some people think her marriage will soon crash.
"Whenever a colleague's marriage crashes, the online trolls will come after me. One even told me recently that I could be next victim. However, I pity the people dragging me because they are giving me more reasons to post more romantic moments with my husband on social media. They won't ever stop me from posting my happy moments. Never!"