Halima Abubakar opens up on how to dispose sanitary pads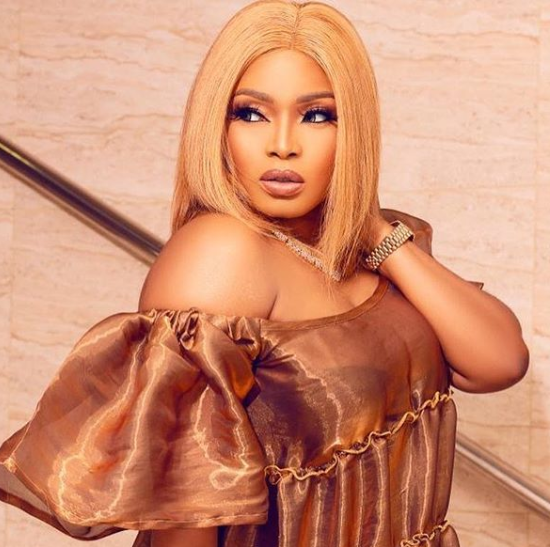 Popular actress, Halima Abubakar has given tips to women on the best way to dispose their used sanitary pads.
Abubakar said every woman should make sure they wash out all the blood on their used pads before disposal or throw it into a pit.
She argued it may seem dirty a thing to do but it's capable of saving lives considering the surge in ritual activities in recent times.
"Start washing out your blood from your pads. Sounds dirty but saves lives. Or if you have a pit, good for you. Take care of your blood," she said.
Social media users have taken to the comment section to express wavering views on Abubakar's pad disposal update.
kennedyexcel said: "Nice update for babes but burning is better than washing, To avoid Akuko mama ngozi na ndi Yard."
blackdiamondchristine wrote: "Apt I have always done that ….. it's very very important."
divine_chris_ said: "Hmmmmm kinda of true sha cuz crazy things are happening."
prettypreshy4 wrote: "That's what I usually do before burning it, it sounds dirty but is for your own safety ladies…."
kwin_edna stated: "Try to reason it and one will see that it makes a lot of sense. Crazy things are happening daily. God help us."
misschidel said: "Anyways na Wetin u believe in the work for u for this life. I no believe say person fit do nonsense with my pad ooo. I no dey for that nonsense belief."