I prayed to God to change how people perceive me- Lilian Afegbai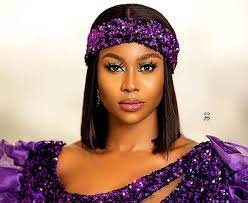 Actress and reality Tv star, Lilian Afegbai has revealed that she once prayed to God to change how people perceived her. The entertainer who posts funny content on social media with the moniker, 'Akanchawa Baddie,' made this known on Tea with Tay podcast.
"Last year, I asked God for two things. For the first time, I didn't ask God for house or money.I always use to ask for stupid things at the beginning of the year. Firstly, I ask God to change how people see me, how people perceived me.I prayed to God for people to just see me and love me.I prayed to God to put people in a position where they will recommend me".
Speaking further, Afegbai noted that part of how she reinvented herself was disconnecting from friends who were not adding value to her.
"Peer pressure is real and it can happen to anyone. It happens to one unknowingly. I had to remove the bad eggs from my lifeI.I started filtering them. I had to remove certain friends that were not aligning with my future. These friends were keeping me in a box.They made me feel I am okay the way I am, not pushing me, not driving me.I had to align with people that were going to take me to my next destination. After that on social media, I started putting out what I wanted people to see.If you want people to see you as an actor, you put out your acting content, your movie trailers. I tell people, when you do work as an actor, you should post it.It's for you. It's not even for the producers, I know producers will send you things to post.It's your CV".