A lot of BBNaija seasons thrive on rivalry – Bisola Aiyeola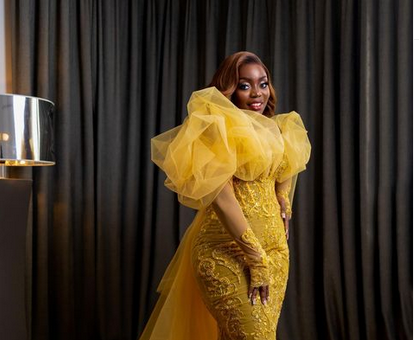 First runner up of BBNaija Season 2, Bisola Aiyeola has revealed that a lot of the reality TV seasons thrive on rivalry.
The actress made this known when she was recently interviewed alongside some past female housemates of the show on Blackbox Roundtable Conversations.
In her words:"A lot of other BBNaija seasons thrive on rivalry.I am not throwing jabs at anybody.They thrive on the rivalry and that rivalry still helps them stay on the mouths and minds of people. It helps them to stay relevant People will say 'they went to this event and they didn't greet each other'. Tboss and I never did that. The pubic a lot of times tried to pitch us against each other. It was an unspoken bond between us".
When the show host, Ebuka asked her why the show has had only one female winner, she said:"Not just for Big Brother but for any show.Its usually the women who get to vote than male viewers.Being that it's a lot of men that have won , they have a lot of female fans.The fact that they like the guy either for his swag or may be out of pity.They get to vote for him more.Now in Mercy's case it was like 'We have had too many male winners , we are going to push more hard for this girl'. So it was a conscious and deliberate act from a lot of people, not just women..Otherwise the gender that votes the most are women and they always vote for the opposite gender, which is the guys".