I'll accept money from politicians in 2023 – Mary Lazarus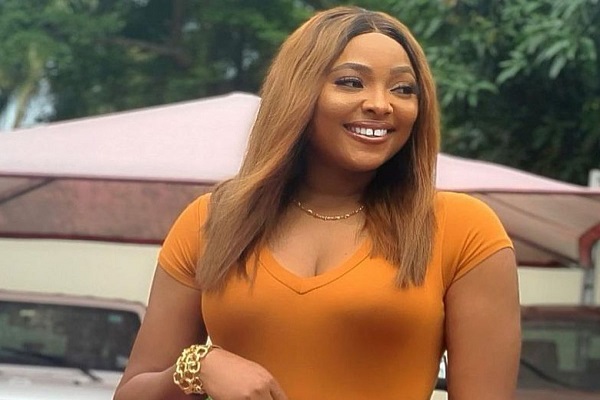 Actress Mary Lazarus has noted that she would gladly receive money from any politician who offers her in exchange for vote.
She made this statement via a post on her social media page.
Continuing, Lazarus noted that despite accepting the money in exchange for her vote, she would only vote for her preferred candidate.
"Na my money, especially the ones wey don rule before but I go use my head. Don't reject their money or gift," she added.
Lazarus hails from Abia State in Nigeria, a southeastern geographical location of Nigeria predominantly occupied by the Igbo people of Nigeria. Lazarus is specifically from Ukwa East Local Government Area of Abia State and was born into a family of nine consisting of a mother, a father and six siblings of which she is a twin and one of the last born children of the family alongside her twin brother named Joseph.
Lazarus upon receiving both primary and secondary education and obtaining her First School Leaving Certificate and the West African Senior School Certificate respectively applied to University of Ibadan in bid to obtain a university degree. She was accepted and granted admission to study Geography, in the institution where she eventually graduated with a 4.4 cumulative grade point average with a B.Sc. degree in Geography