Nigerians condemn TV show on Lagos housewives starring 'unmarried' Iyabo Ojo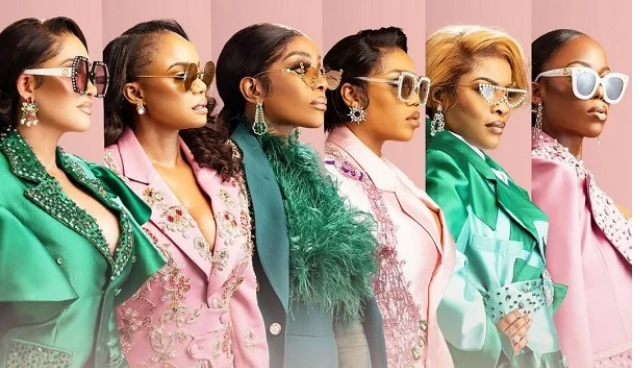 Nollywood actress, Iyabo Ojo has provoked dispute on social media after she was mentioned among the cast of a new reality TV show titled 'The Real Housewives Of Lagos'.
The controversy began after Dare Art Alade announced that the reality show is to premiere via Showmax on April 8.
Iyabo Ojo, Tianna Empire, Chioma Good hair, Laura Ikeji (I can't tell the other 2). No this a bloody GOOD cast ????????????????? https://t.co/9A0eBHLiXi

— foundational soft life babe (@ImaniDH_) March 14, 2022
"It's been sleepless nights and intense emotions working on this baby! Presenting the gorgeous, delectable, beautiful, hardworking, independent, ladies of the debut season of The Real House Wives of Lagos!" he wrote on his Twitter page.
Accompanying his tweet is a photo collage of the entertainers enlisted among the cast for the show.
It includes prominent names like Iyabo Ojo, Carolyna Hutchings, Chioma Ikokwu, Toyin Lawani, Laura Ikeji Kanu, and Mariam Adeyemi Timmer.
The reality show promises to take fans on an exciting journey on the fab lives of the six most luxurious Lagos-based women — three of whom are married.
The Entertainment Reporter recalls that Ojo got married to a movie marketer in 1999, at the age of 21.
She gave birth to Felix, her son, and Priscilla, her daughter, in 1999 and 2001 respectively.
Her marriage to their father, however, crashed in 2001.
Reacting to Darey's announcement, some Twitter users wondered if Ojo had the marriage experience it takes to be on the reality TV show.
"Iyabo Ojo being featured on that reality show is ironic to me. How can someone who is a single feature on a tv show about housewives in Lagos? What exactly will the show even hope to achieve with such a cast?" one asked.
"Well, I guess the director wasn't thinking straight. Must be crack."
In another tweet, a show viewer noted: "Why do y'all think Iyabo Ojo is not fit for the role? Like, you think your choice of character is the best because Iyabo Ojo is not married?"