How Kemi Filani News' movie reviews are helping film lovers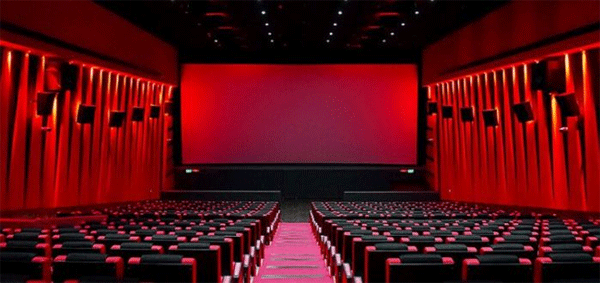 Movie reviews are a fairly commonly used tool by consumers to understand if a movie is worth watching. Movie reviews are important because if they have a significant effect on the consumer thought processes, they can be used not only as a marketing tool by film production studios, but also as a predictor as to how a film will perform financially.
Critics are influential because consumers view them as connoisseurs, that they somehow know more than the average consumer and are able to distinguish good movies from bad movies.
In an industry with no protocol on how movie watchers should determine the quality of movies they consume, Kemi Filani News has come to the rescue. The news platforms' movie review segment has helped movie watchers gain clarity on the kind of movies they should watch and the ones they should avoid. The reviews may be brash at times, but the truth has to be told.
In their review of the movie, 'Blood Covenant', Kemi Filani News describes the flick as a bad movie with good acting. According to the reviewer, Aderonke Adelabu: "The storyline of The Blood Covenant is like every other one we have watched in our home videos. Nothing different and nothing spectacular. The worrisome thing is that although there are no new stories, there are definitely better ways to tell the same story, but The Blood Covenant wasn't a better way to tell the same old tell. Also, the plot seemed scattered, with the writer trying to achieve different things within the short time he/she had to tell the story. For instance, Tobi Bakre's travail could have been detailed in a more structured manner. But, not to say too much, "The Blood Covenant" had an unstructured storyline".
In another of the platform's movie review segment, Femi Adebayo's movie 'King of Thieves' was described as a triumph for Yoruba Nollywood.
According to the reviewer, Tireni Adebayo: "From acting to production to storytelling to prop quality, to the costumes, effects, the acting, sound track and background chants, music, The star studded King of thieves goes to show that the Yoruba Nollywood has advanced indeed and now cinema worthy. All the characters brought in their A games especially Peju Ogunmola, she was amazing, and also actor Itele D Icon who played Agekinsole's right hand, the character was so annoying and dastardly wicked but when the history of how he reincarnated was told, the audience forgave his wickedness".
Pretty much every weekend there's a new huge release that people pay money to go and watch. Now, with new blockbuster films being released constantly, people need to have some kind of idea what is worth watching and what can they skip.