People are waiting for my marriage to crash – Anita Joseph laments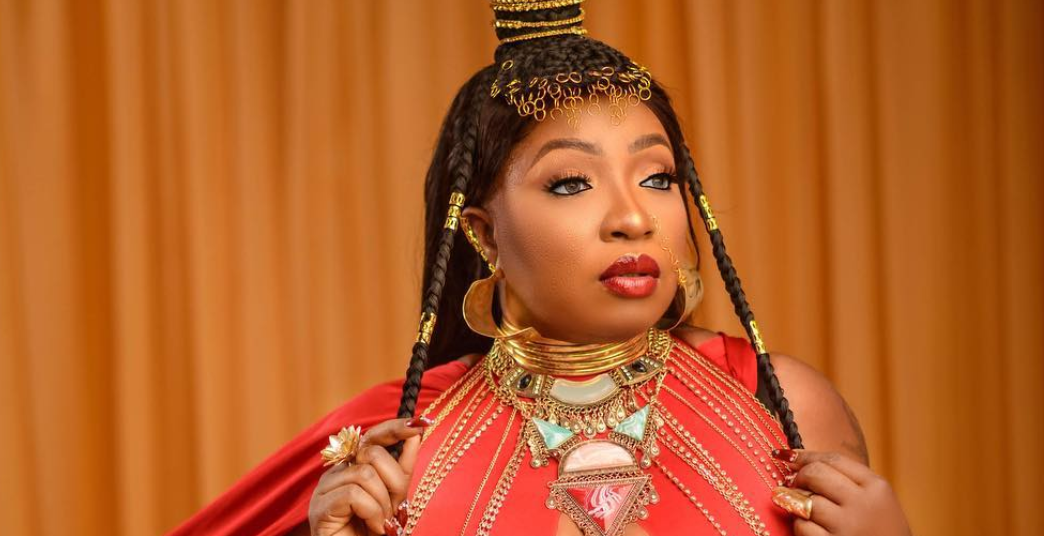 Outspoken actress, Anita Joseph has warned naysayers to leave her marriage alone.
The Anambra State born questioned why some people are waiting happily to hear that her marriage has packed up.
Replying a troll who used Korra's marriage crash to Dr. Justin Dean as a yardstick to wish her union to MC Fish packs up, Anita Joseph wrote, "You see my marriage it will last no matter the evil you wish me ?my marriage was signed and sealed in heaven oh. "So as you wish me bad know that is back to Sender I just Dey my own oh please read. This my Marriage I don't understand why some of you are so unhappy that I'm enjoying my marraige why why why "If to say I marry Dangote wetin for happn. Wow this world is one kind oh OMG "When you say some one bring their marriage to social media I don't really get it "Just because you see pictures Videos huh"Do you know anything about us naaaa "Did you know when We moved into our new home naaa" Till after months we started posting "Did you know when we changed cars naaaa" So you really know nothing about my family absolutely nothing" Na pictures and Videos you Dey see ,We show you the parts We want you to see kpichicom ?So I can't post our pictures or videos haaa I must continue celebrating my marriage anytime anywhere selah !!These people no even knw say me I hate Noise or show off."
The star further added that marriage is meant is to be enjoyed and not endured, however, anyone whose marriage is not like that should flee.
"Marriage is meant to be enjoyed not endured" Immediately you start to Endure then is Time to leave .. Posting your partner on social media can not and will not break your marriage or Relationship !!What will break will break wetin go spoil go spoil I have said this before "Okwe have ebe'ga ebe'Whether you show it off on SM or NOT kpichicom !!Ok the ones Wey no show nko e no still break. But some with Low iQ will blame SM for everything mpitiekwe. You're praying and waiting for my marriage to break yet your Life is a messless mess wow..be healed healing I pray .God go shock Una more chelu..