Korra Obidi reveals she suffered miscarriage before birth of second daughter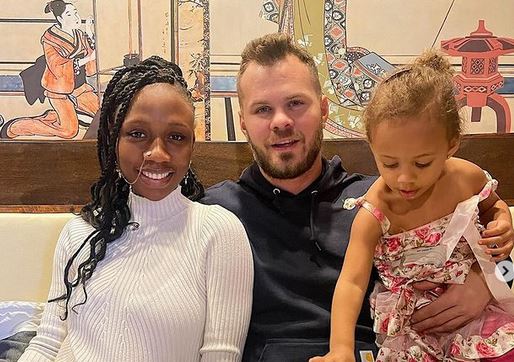 Dancer Korra Obidi has disclosed that she miscarried before giving birth to her second daughter, Athena.
This was revealed by the mother of two on Wednesday in an Instagram post.
In a photo she posted online, Korra was wearing a pregnancy skit that said, "Pregnant."
The 28-year-old captioned the picture, saying, "Athena Dean you had a big sis/bro."
When Justin Dean announced their impending divorce one week after the birth of their second child, Korra and her ex-husband made headlines in March.
The drama with her ex-husband, according to Korra, began before she became well-known on social media and worsened after she began to make money online.
Never again will the dancer flaunt her relationship on social media, she has vowed.
"If I have another bae, I will never ever put him online. I will hide it from you. I remember those times someone will go and email him. 'Look at what your wife is doing every day'. How will he not run away, how will he not disappear, how will he not tell me to pack out of his house 5 days postpartum," she said on Instagram.
Justin on his part accused Korra of cheating on him and being a toxic person.
The estranged couple has another daughter named June.