VIDEO: BBNaija's Kess' wife finally breaks silence on son's death; reveals how he died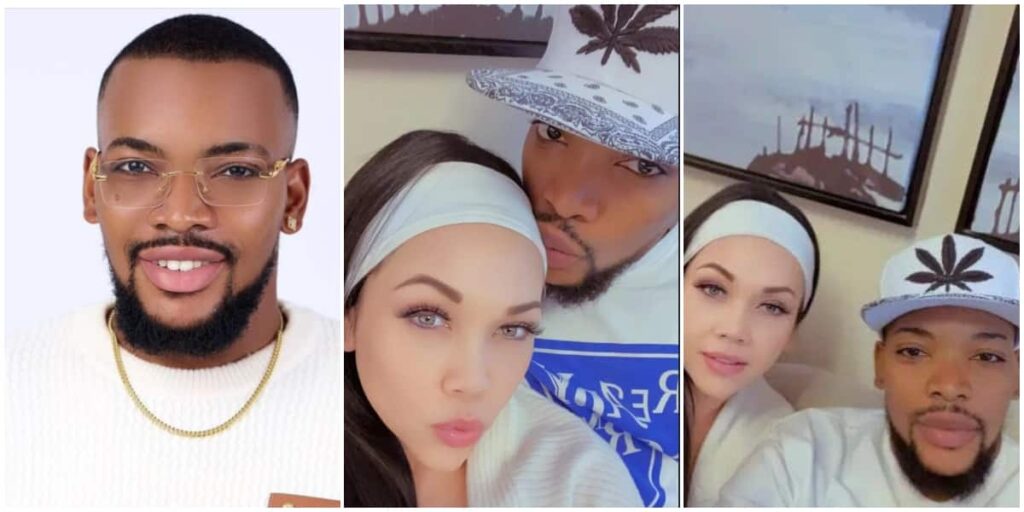 Angel, Big Brother Naija's Level Up' housemate Kess's beautiful wife, has finally spoken out about their son's death.
Recall that on August 11th, news spread quickly online that Kess and his wife had lost their unborn child. His team officially announced the miscarriage-related death of his son on his Instagram page.
However, the good wishes and encouraging words of friends brought solace to his wife and family.
Although the loss deeply affected the family, the management revealed that his wife is in excellent health, given that the miscarriage occurred weeks earlier.
The family decided that this was the ideal time to share the news.
"The past weeks has been most trying for the family of Adepkovu. We are saddened by his loss of Kess's son through miscarriage but we are comforted by the well wishes and kind thoughts of friends around. Special regards to the wife for being strong and courageous through the whole experience.
The family is devastated at the deepest level by the loss, but we want to reiterate that the wife is in perfect condition as it happened weeks ago, the family collectively decided now is the right time to announce the news. Kess is a strong character and would need our prayers right now as he continues his quest in the Big Brother show. The family asks for respectful consideration during this private time. Thank you".
Angel opened up and said that her son passed away in her arms.
She referred to the loss as traumatic and said that it is difficult to go through.
She does, however, trust in God and thinks that everything has a purpose, so their child's passing was predestined.
Angel took the chance to express her love for him and her unwavering support for him.
She predicted her husband would win the money with assurance.
She said that he would use the money to build a house for his mother, to take care of his family, and to plan their future.
"Hi everybody, my name is Angel. I am Kess's wife. I know that my husband will win the show; e no be joke. He will definitely help his mum build a home in Delta and his family as well as for our future. I love my husband is woto woto, our love strong pass storm.
Life isn't easy for me; I support my husband with my full chest. You all know what happened to our child, and I will like to address that.
It is not very easy to talk about, but it is very traumatic. It is not a very easy thing to go through in life, no matter what life goes on, so we have to live in the best way we know how and trust God that there is a reason for everything. It was meant to be, and our child died in my arms".