I want a self-made man – Inem Peter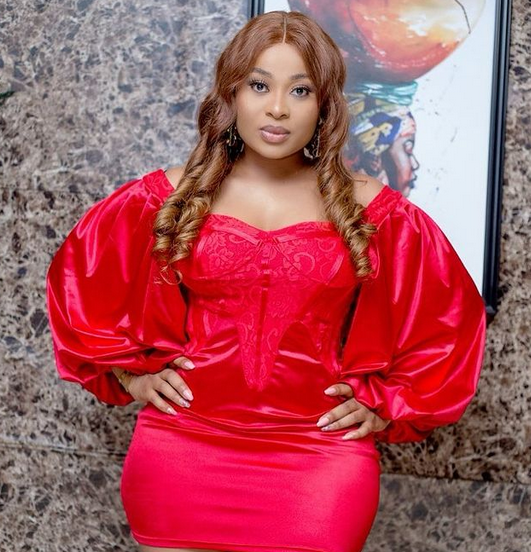 Sexy actress, Inem Peter has recounted how she felt when he ex-boyfriend broke up with her.
Speaking in a chat with The Sun, she said: ""After my ex-boyfriend and I broke up, he blocked me. I was frustrated, so I went to his social media pages to constitute nuisance. I dropped nasty comments on his posts. I sent series of DM, yet he ignored me. I later deleted them but I wished I didn't do that."
Asked the kind of man that catches her fancy, she said: "I'm a lover girl. Everyone needs to love and be loved. The world needs love. Love is patient and kind; love does not envy or boast; it is not arrogant or rude. It does not insist on its own way; it is not irritable or resentful; it does not rejoice at wrongdoing, but rejoices with the truth. I love to love. To my future husband, please come quickly; our unborn babies and I are tired of waiting. Right now, I am very single and ready to mingle.The man has to meet up to my standard. He must be tall and handsome; physical appearance matters a lot to me. I know some men are scared of self-made women, and it worries me a lot but I can't help it. I have my mum and other people to take care of, so self-made is the way to go. That is why I'll continue to make myself better."
.