Boobs battle: How celebrities showed off boobs at AMVCA after party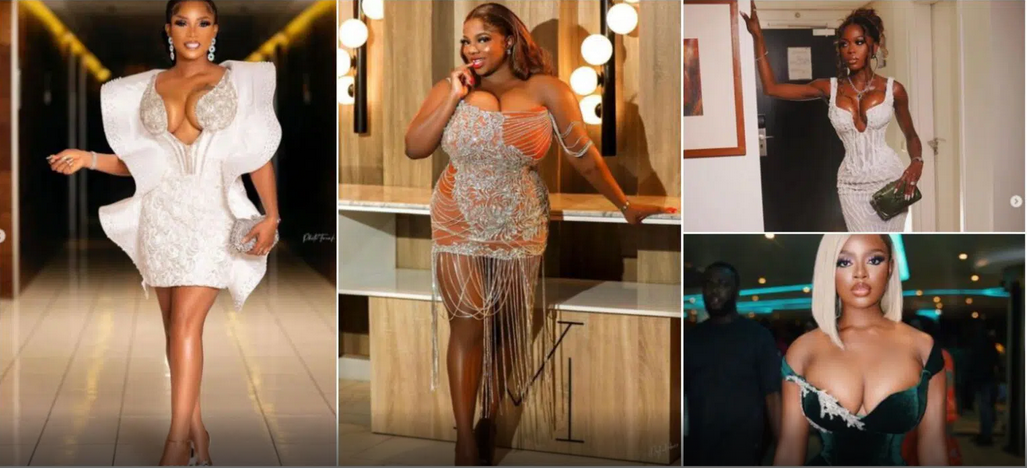 Your favourite female stars showed off their sex appeal at the AMVCA after party and got many talking.
Iyabo Ojo, Dorathy, Omoni Oboli, Diane Russet and some other female guests in attendance at the after party of the 8th edition of the AMVCA went all out to display their cleavages in skimpy outfits.
The Entertainment Reporter gathered that after the historic awards ceremony, the ladies almost 'suffocated' the male guests in attendance with their appearance.
Their controversial pictures sparked diverse reactions on social media with many condemning the indecent dressing.
One Wahab wrote "Oh dear, I honestly feel for all the men in attendance!"
While one Isioma wrote "Are those Brezz breathin bayi? I tire oo, is that the new normal"