Lesbians get attracted to me because of my sexy eyes- Bella Ebinum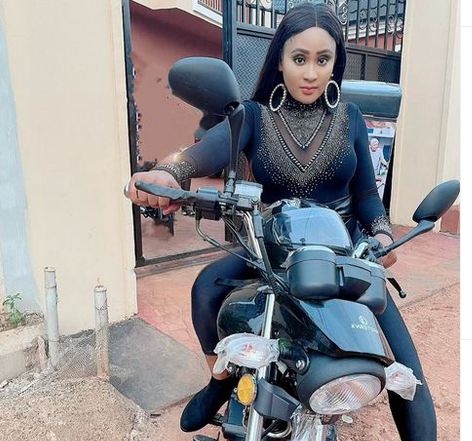 Budding actress, Bella Ebinum has bemoaned the fact that lesbians get attracted to her because of her sexy eyes.
Speaking in a chat with The Sun, she recounted one of her experiences.
"Yes, I have. I remember a day on set, a girl came to me and told me that she smokes and then asked if I smoke. I said 'no'. So, she asked if I could try something out with her. I said 'okay what is it?' She said she would pop out smoke from her mouth and that since I don't smoke, I should inhale the smoke and then give it back to her. I said 'okay, cool let's do it'. So, when she popped it (smoke) out and I took it and wanted to give it back to her, she tried to hold my head close to her, saying that she wanted to kiss me. Jesus! I was like… what? Because my (sexy) eyes are a gift from God, a lot of people are jealous; and many lesbians come to me for that. They believe from the way I look, I'm a lesbian but I am not".