I am very careful when it comes to women-Bella Shmurda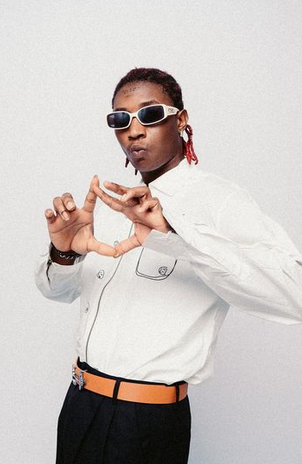 Nigerian singer, Ahmed Akinbiyi, popularly known as Bella Shmurda, has said when it comes to women, he is very careful. Shmurda who recently released his 'Hypertension' album made this known in an interview with Kortyeo.
"I am very careful when it comes to women, when it comes to sharing one's body. Anything can happen. A woman will always remain a woman. They will expose you like you are a kid and it can be hurtful .I had to cut some things down, it brings unnecessary problems .I just want to be left alone.Thye should leave me and live their lives".
Going down memory lane, the 'Vision 2020' revealed that he rushed things when he first started making huge money.
"I used to have money but I rushed things. I was just buying things at that time. Right now when I make new money, I think of every move I want to make. I had ten of my friends who used to stay with me back then, It was a four bedroom flat. We would still bring in women. That time when I wanted to buy a car, I bought three at once. Because then whenever I want to go out, I would want my guys to go with me.We move like a convoy".
Shmurda also stated that people have wrong perceptions about him.
"People have wrong perception about me, when it comes to the media you cannot justify your actions. How many people do you have to explain to. One just has to do what one wants to do".
He also added that though he can spend a million naira in a day, but the expense has to bring in returns.
"I can spend two million in a day, but it should be something that will bring in returns. I should be able to account for how I spent it.