I was asked to pray naked for Tinubu's victory – Olaiya Igwe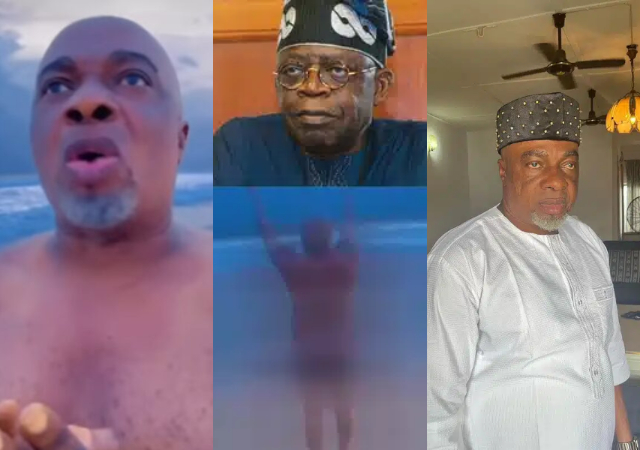 Veteran actor Olaiya Igwe has revealed why he went nude to pray for the presidential candidate of the All Progressives Congress (APC) Bola Tinubu at a beacA video of the naked actor praying for Tinubu's victory which went viral on Saturday attracted mixed reactions with many people knocking the him for his action.
However, in an interview with media personality Morayo Afolabi-Brown on Your View breakfast show aired on TVC on Monday, Olaiya Igwe claimed he was given a spiritual mandate to carry out the act to ensure Tinubu's victory.
He said: "I will go straight to what I did last four days ago. I was asked to stand up and do it spiritually. I have a gift of revelation by Almighty God. At times I see what God plans for me ahead before it happens. I was sleeping that day and the voice came to me and said 'please stand up, you said you love Asiwaju and he has been assisting you', I said 'yes'. He said stand up go and do this and this for him."
Earlier in August, Olaiya, who began his acting career after joining Abeokuta-based Musbau Shodimu Theatre Organisation, trended on social media when he posted a clip of himself prostrating before his benefactor and staunch supporter of Tinubu, MC Oluomo after he was gifted a brand new car by the latter.