Senator Nnamani trade words with #EndSARS promoter Rinu on Twitter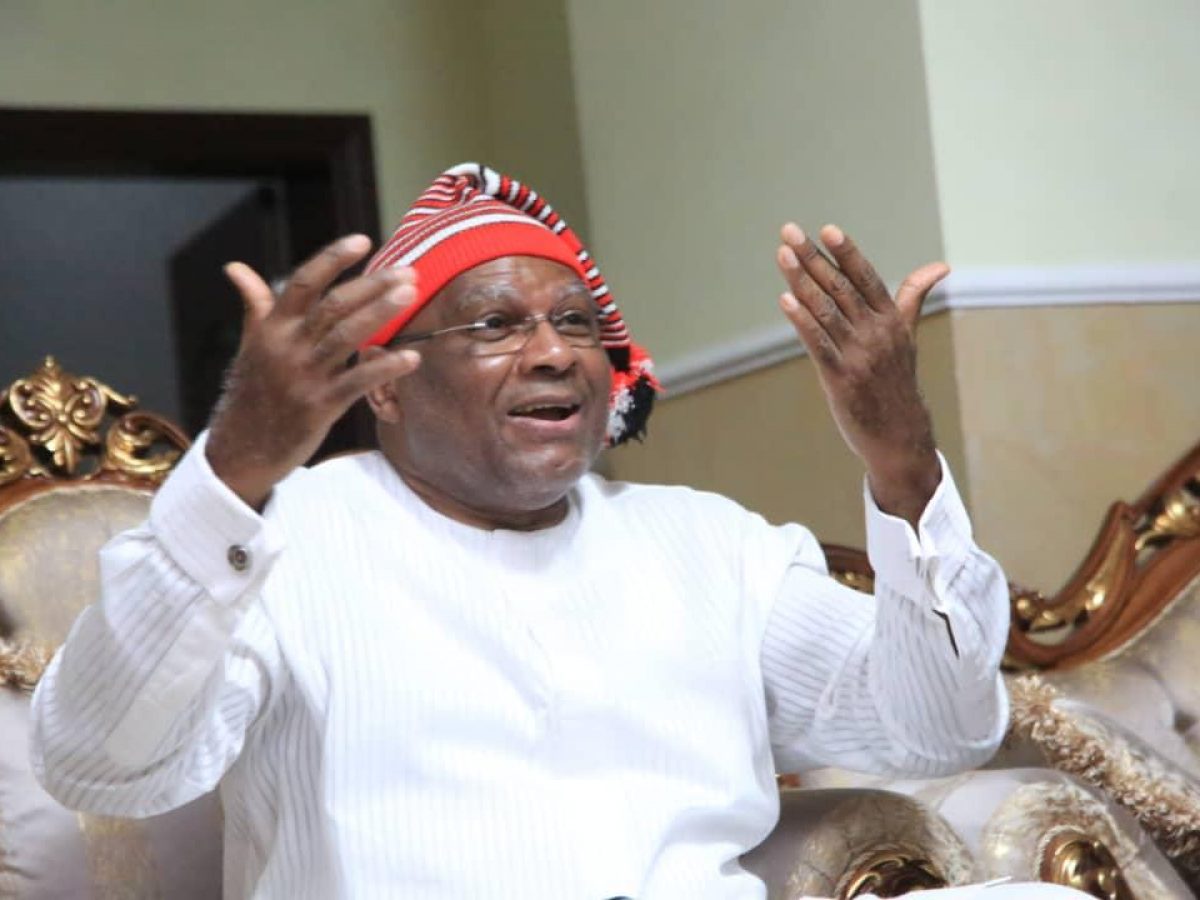 Senator Chimaroke Nnamani and Rinu Oduala, one of the organisers of the #EndSARS demonstration against police brutality and poor governance, got into an argument on Twitter.
The argument started on Friday night when Rinu criticised the federal lawmaker who had been making headlines for endorsing Bola Tinubu, the APC's presidential candidate, despite being a PDP supporter.
"House rent of 28,000,000 million naira. Why won't people like Chimaroke Nnamani remain in politics for more than 20 years? This business is lucrative!" Rinu tweeted.
She also called the former Enugu State governor, "A useless senator turned social media influencer and a known thief."
Nnamani replied by accusing her of stealing a title on his Twitter profile.
"Mammoth Rienu Odu Olaa. One eye at my Profile. You thief 'Community Organizer' No credit given. Profile thief and copy cat. Who pays 28m rent? Guess protest good business for you. Giving you a head start as a bourgeoisie. Safe journey back to Naija," he wrote.
Nnamani went on: "One Space meeting. You overhaul your profile. Fighting for donation and networking? Bad belle? What do you know about Community Organizing. Challenged influencer and Beauty spec. MODEL wannabe!
"Rienu Oduu Olaa! Hope rising! Anything is possible! Naija activism get advantage! Penkelemesi levels!"
Rinu responded by saying she would not follow the legislator back on social media, adding "go and follow your granddaughters."
She added, "I heard one of my new names is 'Trans lesbian activist baby mama.' I gladly accept! Ashawo na job.
"Chimaroke Nnamani, can you go and collect the properties you forfeited to EFCC?"